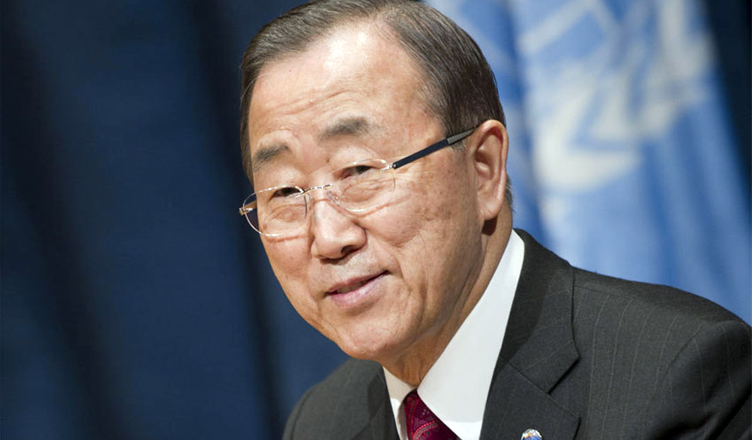 (United Nations, Lankapuvath) – The Secretary-General of the United Nations (UN) Ban Ki-moon is to visit Sri Lanka from August 31 to September 2, on his first official tour to the country since the new Government took Office and his second as UN Secretary-General.
The UN Office said that Mr. Ban Ki-moon will arrive in Sri Lanka on Wednesday (31) evening and will travel to Colombo where he will meet with President Maithripala Sirisena, Prime Minister Ranil Wickremesinghe, and other members of the Government and Parliament.
He will also deliver a keynote speech at a public event on the Sustainable Development Goals, in particular Goal 16, dedicated to the promotion of peaceful and inclusive societies for sustainable development.
While in Sri Lanka, the UN Secretary-General will also visit a resettlement site in Jaffna, and participate in an event on the role of youth in reconciliation and coexistence in Galle.
Source: Lankapuvath.lk