The Darwin Ocean Climax festival was held on 9 September 2016.
A painting done by ML Mueen Saheed was displayed prominently at the conference venue. The painting was focused on the theme of ocean pollution and the need for ocean protection. It skillfully depicted the harm caused to the ocean by human action, the preventive actions that could be taken to reduce ocean pollution and the potential ocean of tomorrow that could be obtained due to these initiatives.
The participants highly appreciated the painting carried out by Mr. Saheed to bring positive attention to the theme of the conference. He has agreed to donate his painting to the city museum in Bordeaux. H.E. The Ambassador Tilak Ranaviraja participated at conference.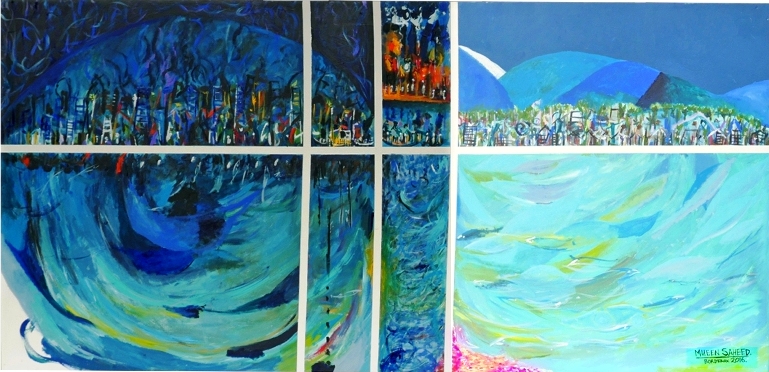 "The two Ocean"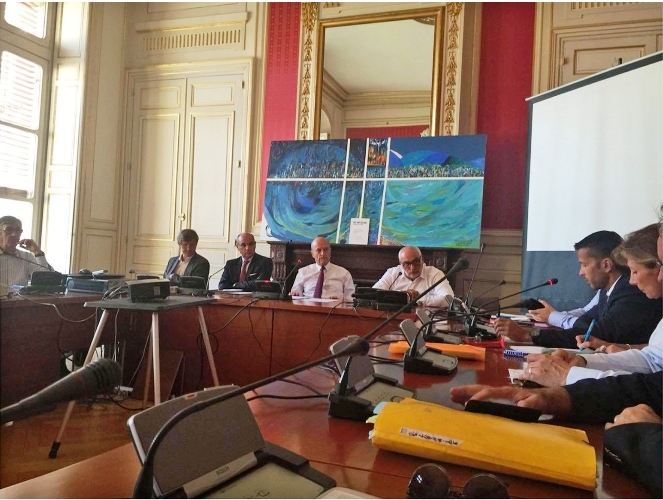 Press conference 'The two ocean Climax'
Mr. Mueen Saheed with His Excellency Mr. Tilak Ranaviraja, Ambassador of Sri Lanka to France