Appointing a Digital Advertising Agency to carry out a Digital Advertising Campaign in France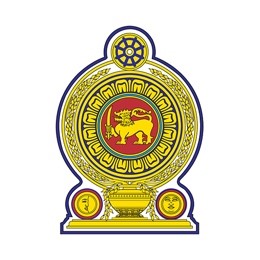 Democratic Socialist Republic of Sri Lanka
Invitation for Bid Proposals
 Sri Lanka Tourism Promotion Bureau
Appointing a Digital Advertising Agency to carry out a 
Digital Advertising Campaign in France
Bid No: SLTPB/SPC/Digital2018/France
The Convener, Standing Committee for Digital Advertising on behalf of Sri Lanka Tourism Promotion Bureau (SLTPB) invites sealed bid proposals from reputed and experienced digital advertising agencies for the implementation of a digital advertising campaign in France. The purpose of the campaign is to promote Sri Lanka Tourism targeting French Market for a period of 6 months.
The total contract value of the campaign will be US$ 700,000/-
Digital advertising agencies with a proven track record and relevant experience are encouraged to submit bid proposals. Agencies who meet the following criteria are eligible for the bidding process
•    Duly registered Advertising Agencies registered in France as a legal entity and having an operational office in France
•    Minimum 5 years of continuous experience in the field of digital and social media marketing/ promotions within France
•    Experience of Handling a minimum of three accounts for National Tourism Organizations in the past 5 years, with the contract value being not less than US$ 1 Million per campaign 
Bidding will be conducted through Two Envelop Method following International Competitive Bidding process
Interested eligible bidders may obtain further information from the Director of Finance of the Sri Lanka Tourism Promotion Bureau and inspect the bidding document at the address given below or via sending a request to digital2018@srilanka.travel. 
A complete set of bidding documents in English language  may be received by interested bidders on the submission of a written request to the address below, sending a request to digital2018@srilanka.travel or downloaded online at http://www.srilanka.travel/digital2018/france
Bids must be delivered to the Embassy of Democratic Socialist Republic of Sri Lanka, 16 Rue Spontini, 75016 Paris, France at or before 2.00pm Paris time on 19th  February 2018. Bids will be opened in the presence of the bidders representatives who choose to attend in person or online at the address below at 2.00 pm Sri Lankan time (GMT 5.5+) on 26th  February 2018.
Convener

Standing Committee for Digital Advertising
Sri Lanka Tourism Promotion Bureau

No. 80, Galle Road,
Colombo 03