State Minister of Foreign Affairs Vasantha Senanayake paid an official visit to Portugal from the 18 – 20 September 2018. 
State Minister Senanayake met with H.E Teresa Ribeiro, Secretary of State of Foreign Affairs and Cooperation of Portugal. During the discussions, State Minister Senanayake highlighted the longstanding historical ties between Sri Lanka and Portugal with special focus on the centuries' old shared history and heritage, exchange of knowledge, visitors and trading companies.
The State Minister emphasized on the influences of Portuguese culture in Sri Lanka, especially the grandeur of Portuguese architecture in some of the coastal areas of Sri Lanka and the remnants of Portuguese intangible cultural heritage in Sri Lanka in the aspects of language, entertainment, music and dance, clothing and cuisine.  
It was agreed that the shared ties between Sri Lanka and Portugal would be a catalyst to attract Portuguese tourists to visit Sri Lanka. Both sides agreed to explore the potential available for joint investment and partnership in the tourism sector. It was proposed by the State Minister to the Portuguese authorities to initiate renovations of the Fort of Mannar which was originally built by the Portuguese in 1560. It was suggested that the Fort of Mannar be renovated like the Dutch Fort in Galle improving and preserving its monuments and constructing boutique hotels and little shops.
The State Minister and the Portuguese Secretary of State, during the discussions, also focused on sharing expertise of using renewable energy sources, i.e. hydropower, wind and solar power. On inquiry by the Portuguese side about Sri Lanka's journey towards achieving reconciliation, the State Minister explained about the support given by the European Union to achieve this goal and the need to continue this support.
State Minister Senanayake also met with Mr. Iuis Filipe de Castro Mendes, the Minister of Culture of Portugal, the Chairman of the Museu do Oriente (Museum of the Orient) and Mr. Joao Neves, the Head of the Instituto Camões, an institution created in 1992 for the worldwide promotion of the Portuguese language and culture. 
H.E Mr. Buddhi K. Athauda, Sri Lanka's Ambassador to Paris and Embassy officials coordinated with the State Minister and the Portuguese officials during the visit.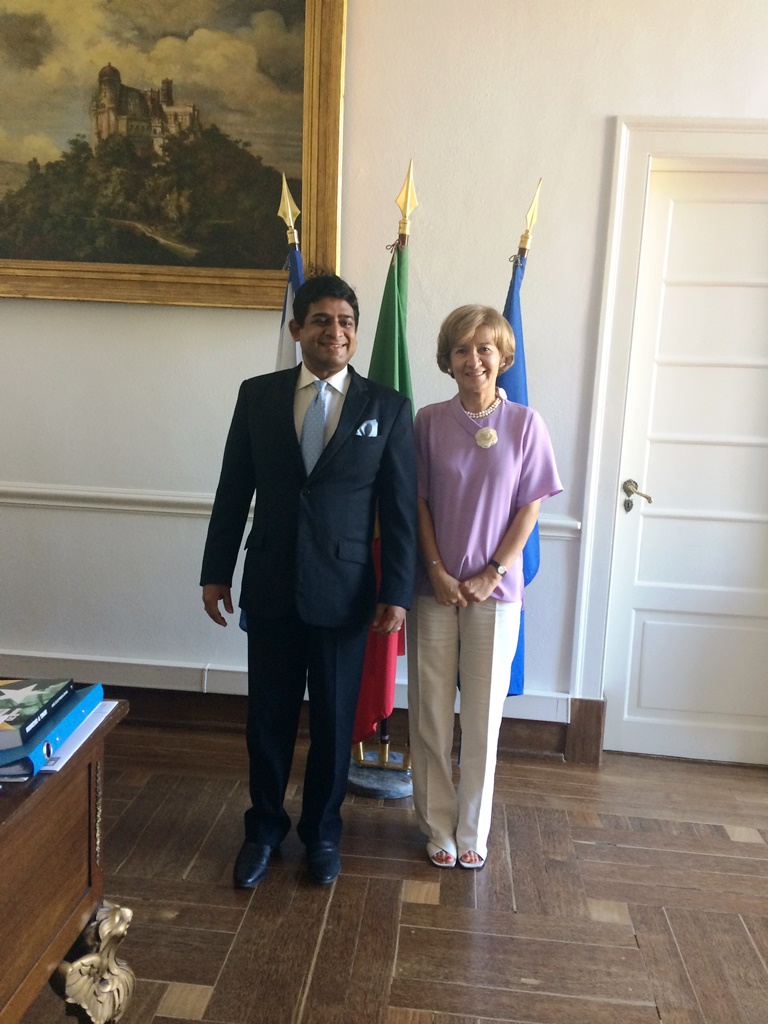 ​
Hon. State Minister with H.E Teresa Ribeiro, Secretary of State of Foreign Affairs and Cooperation of Portugal
​
State Minister Senanayake with Mr. Iuis Filipe de Castro Mendes, the Minister of Culture of Portugal
Embassy of Sri Lanka in Paris 
21st September 2018