"Free Trade Zones for unemployed youths" – Prime Minister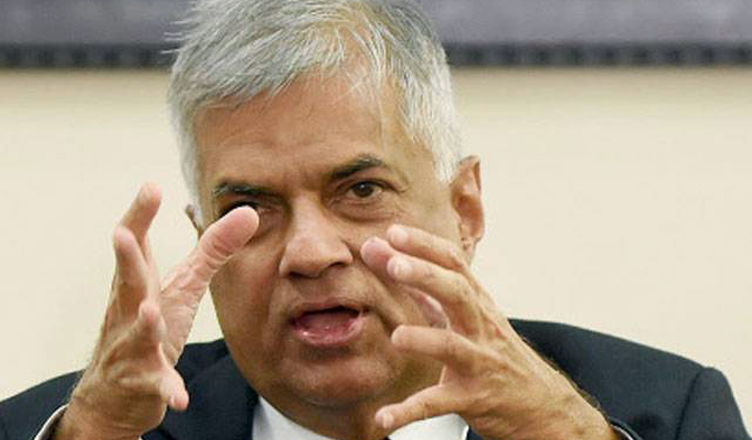 The Government has taken steps to set up Free Trade Zones with the objective of finding a lasting solution for unemployed youths. As such, we have planned to set up more than fifty Free Trade Zones from Kandy up to Hambantota and Wellawaya, said Prime Minister Ranil Wickremesinghe.
The Prime Minister was addressing the "Membership Promotion Programme of the United National Party (UNP)" and the formation of a National Youth Balamandalaya, Biyagama branch, held at Al-Mubarak National School playground on Sunday (04).
The programme was organised by Biyagama UNP Central Committee, headed by State Minister of Defence Ruwan Wijeyawardana, with the participation of Biyagama Former Local Government Members M. A. M. Irfan and Al-haj A. B. Mohideen Hassan.
The Prime Minister also inspected the proposed land for a fully fledged hospital in Siyambalape Junction.
The Prime Minister further stated that the UNP formed the National Government with President Maithripala Sirisena in order to provide employment to unemployed youths. "We have promised to create income avenues. How do we grant such things? We have planned to set up nearly fifty Free Trade Zones from Kandy up to Hambantota and Wellawaya area. At present we do not have sufficient market.
"We should increase our export market. We are on the process of increasing export markets with the assistance of countries such as United States of America (USA), Europe, China, Singapore, Korea and other countries. As we will enter into agreements in this regard in the future," he added.
"Similarly, we also have already taken necessary steps to set up tourist zones like Free Trade Zones.
"Vast tourist zones will also be established, stretching from Chilaw up to North, East and Central hill area via Southern part," he noted.
"Our Government has also planned to bring the information technology and computer knowledge to the feet of rural people," he said, adding "Thereby we fervently hope to bring lasting solutions to unemployment problems and creating new income avenues."
State Minister of Defence Ruwan Wijeyawardana, Minister of Finance Ravi Karunanayaka, Minister of Telecommunication and Digital Infrastructure Harin Fernando, Parliamentarians Kavinda Jayawardana and Harshana Rajakaruna also spoke.
Source: http://www.lankapuvath.lk/