At the International Convention of Science, Technology and Innovation held from 31 October to 04 November 2016 in Havana, Cuba, the Minister of Science, Technology and Research Hon. Susil Premajayantha emphasized the necessity for developing countries to work together in transforming their countries into scientific, technological and innovation centric development models.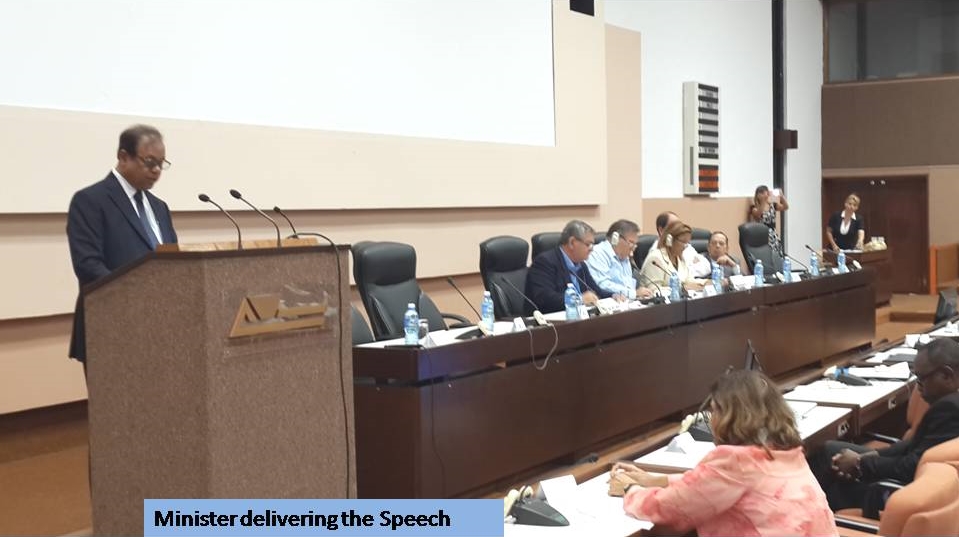 ​
Participating in a panel discussion chaired by the Cuban Minister of Science, Technology and Environment, Hon. Elba Rosa Perez Montoya, Minister Premajayantha also stressed and singled out Cuba's accomplishments in the fields of bio and nano - technology as a beacon of hope for those countries aspiring to have advanced development of science in the 21st century.
​

Minister Premajatantha had bilateral discussions with the Cuban Minister of Science, Technology and Environment on matters of mutual interest including provision of scholarships, academic exchanges, R & D and technology transfer etc. Minister Premajatantha also signed a "Memorandum of Understanding (MoU) between Sri Lanka and Cuba on Scientific and Technology Cooperation" during the visit. Minister Montoya kindly accepted the invitation to visit Sri Lanka extended by Minister Premajatantha.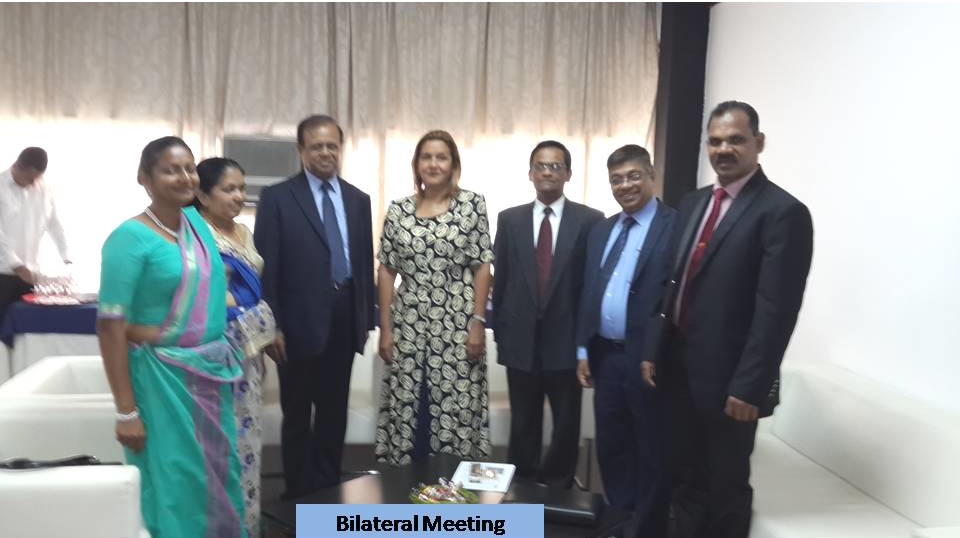 ​
The Cuban authorities assured the Minister of their commitment to work together and share expertise and know-how especially in the development of vaccines and enzymes, treatment of diseases, bio and nano-technology initiatives during the visit of Sri Lankan delegation to several centers of scientific excellence in Havana.
Minister Premajayantha, the President of Sri Lanka – Cuba Parliamentary Friendship Association also met with the members of the Cuba – Sri Lanka Parliamentary Friendship Group at the National Assembly in Havana. 
H.E. Sarath Dissanayake, Ambassador of Sri Lanka to Cuba, Mr. Shavendranath Fernando, and Chairman of the National Engineering & Development Centre (NERD), Ms. Amali Ranasinghe Project Scientist, Coordinating Secretariat for Science, Technology & Innovation (COSTI), and Dr R.M. Dharmadasa, Research Fellow of Industrial Technology Institute also participated in the convention.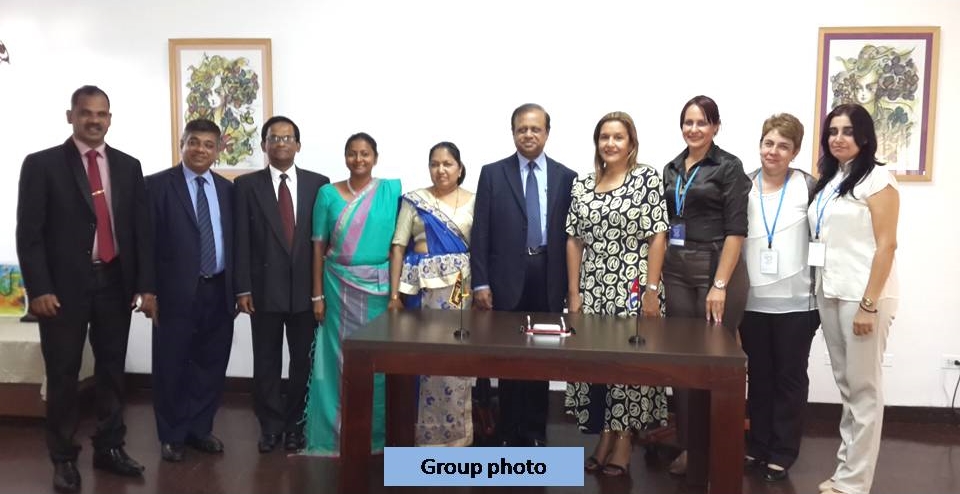 ​
Minister Premajatantha thanked his Cuban counterpart for the warm hospitality and excellent arrangements and also for the opportunity to participate in such an important and timely convention. 

Embassy of Sri Lanka
Havana, Cuba
04 November 2016