In implementing the PA Circular No 27/2016 of 20th December 2016, the Embassy commenced work on the first working day of Year 2017.  The agenda prepared for the event is annexed for information. 
The members of the staff headed by His Excellency the Ambassador began the ceremonial events with the hoisting of the National Flag and the singing of the National Anthem in both Sinhala and Tamil languages as the staff of the Embassy represents the four main ethnicities of the country.  Thereafter two minutes silence was observed to commemorate the war heroes and others who sacrificed their lives on behalf of the motherland.  The Oath of the Public Servants were taken thereafter.  Provisions were also made for the Embassy staff  to watch the recording of HE the President's message entitled " The Sustainable Vision " .  Ambassador Ranaviraja concluded the formal ceremony by delivering a speech on the need to pay due diligence as a public servant and highlighting the need to work collectively in contributing to the " Sustainable Vision " of the government.
Thereafter the staff gathered for a very traditional Sri Lankan meal including milk-rice and other sweetmeats which was also shared amongst the Sri Lankan community that was present in the Embassy for Consular related work in the New Year.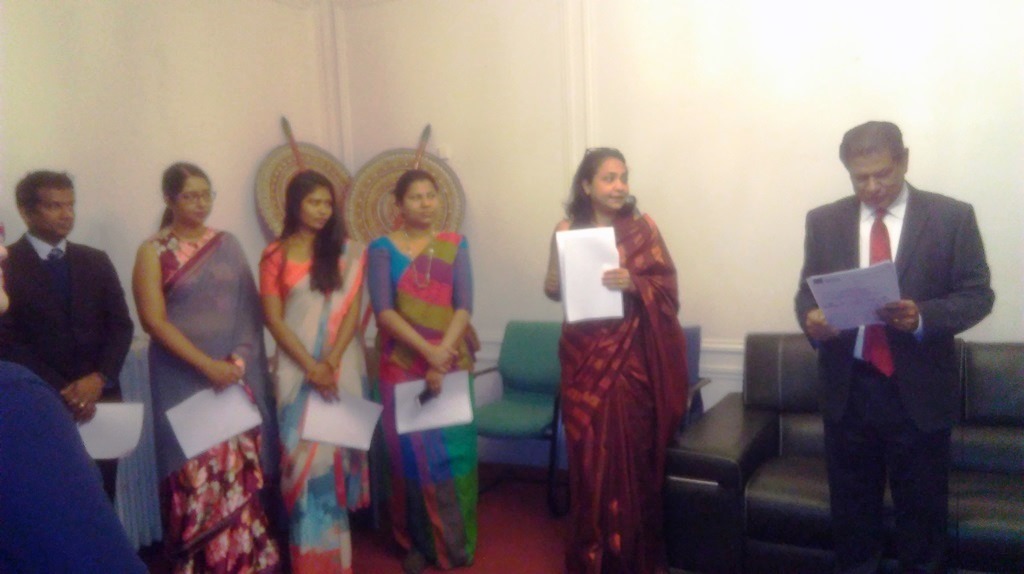 ​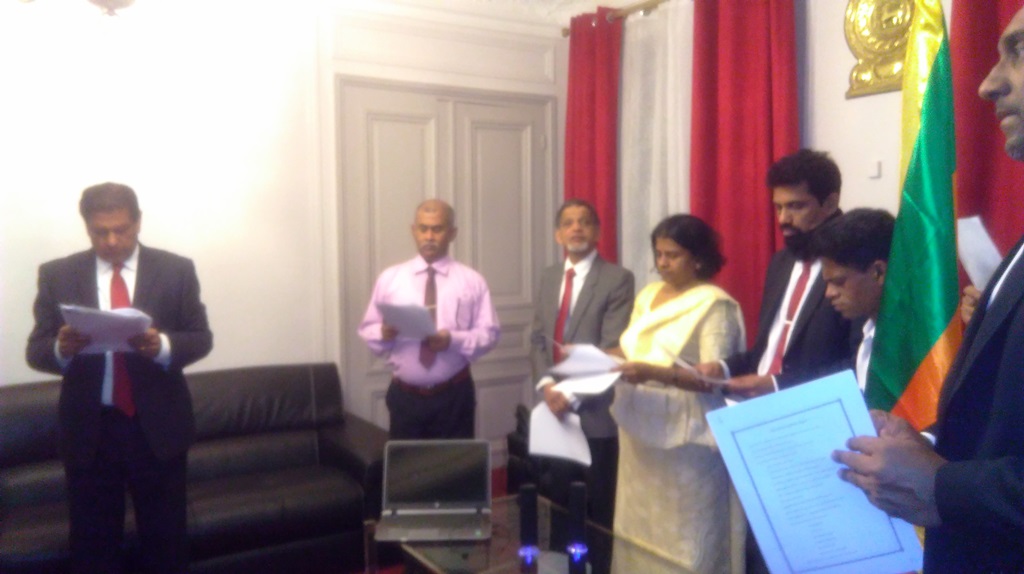 ​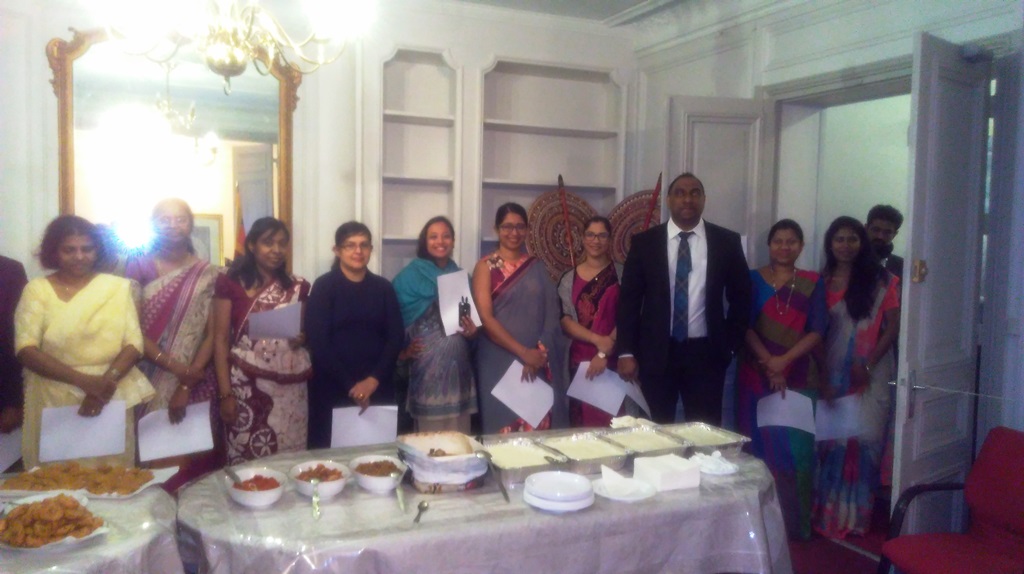 ​
Embassy of Sri Lanka
Paris
3rd January 2017