Ambassador Tilak Ranaviraja and Mrs. Ranaviraja attended the official celebration of the Portuguese National Day, Dia de Portugal, de Camoes e das Comunidades Portuguesas.
They attended a ceremony of greetings to the Head of State at the Paco Episcopal, which was followed by a concert and a reception at the Oporto Cathedral, organized by the Mayor of Oporto and presided by His Excellency the President of the Portuguese Republic.
A military parade was held on 10th of June 2017 at Avenida do Brasil at Oporto. Heads of Mission were also present.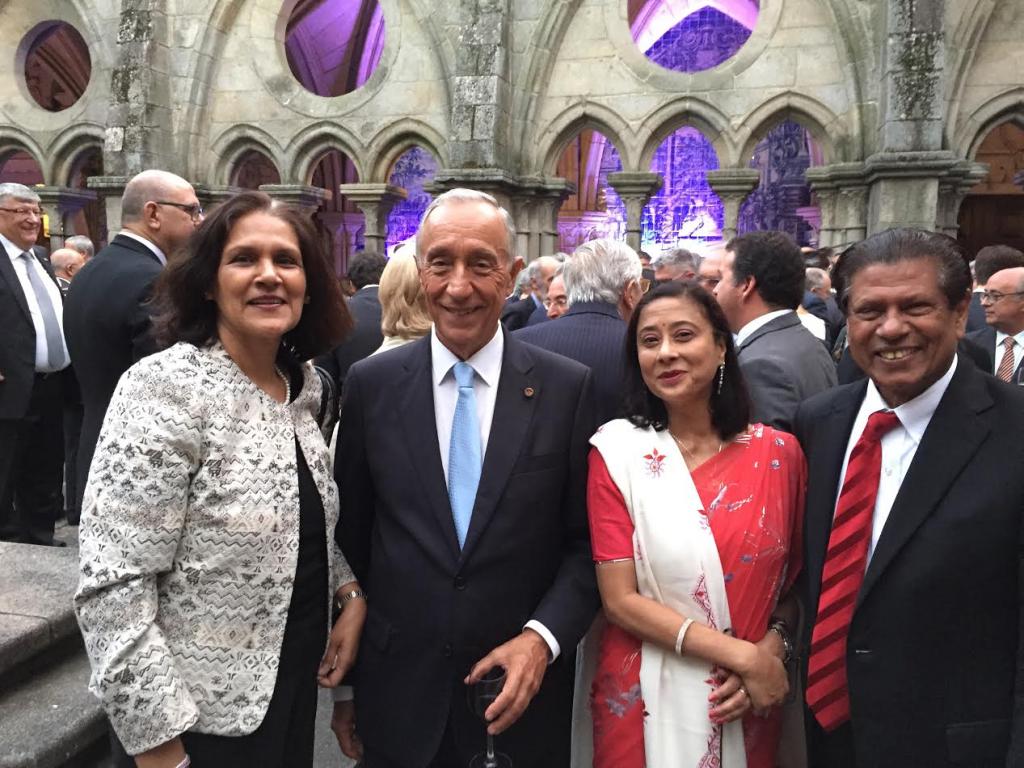 ​
(Photograph taken at the venue with the Head of State and the Ambassador, Tilak Ranaviraja and Mrs. Ranaviraja)