The 150th anniversary of Sri Lanka's tea industry was celebrated in Paris under the world renowned brand of 'Ceylon Tea' at the 'Global Ceylon Tea Party' held on 6th of July, 2017 at 5.00 pm at the official residence of the Ambassador of Sri Lanka to France.  The focus of this event was to promote the Ceylon Tea Brand internationally and to celebrate this historic occasion with local stakeholders. 
The Global Tea Party was attended by tea traders, representatives from embassies of tea buying countries based in Paris, Ceylon tea lovers from various organizations, as well as the Sri Lanka Embassy staff.
H.E. Tilak Ranaviraja, Ambassador and Permanent Delegate to UNESCO delivered a speech at the occasion, highlighting the important facts and history of the Sri Lankan Tea industry and the purpose of conducting this unique 24-hour 'Global Ceylon Tea Party' in every time zone to promote Ceylon Tea world-wide.
Mr. Shanka Opatha, Founder and Representative, of 'Imperial Teas', who was the main sponsor of the event also delivered a speech in French, sharing his company's experience in promoting Ceylon Tea in various markets.  He also described the seven regional teas and conducted a demonstration by brewing the different varieties and highlighting the unique features and flavors and providing an opportunity to taste the regional teas.  This was followed by a question and answer session with wonderful participation from the audience.
Thereafter, all the guests were served with their choice of a regionally flavored tea, accompanied by  early grey and ginger biscuits uniquely made for the occasion by Maliban featuring the logo 'Ceylon Tea is 150 Years', as well as an assortment of hor d'oeuvres, french pastries, and cup cakes.  
The guests also received a gift bag with samples of the seven regional teas, promotional material, and special tea from 'Imperial Teas'. 
After the Global Tea Party H.E. the Ambassador invited all the guests for a reception featuring a buffet dinner.  The Global Tea Party event in Paris was a great success.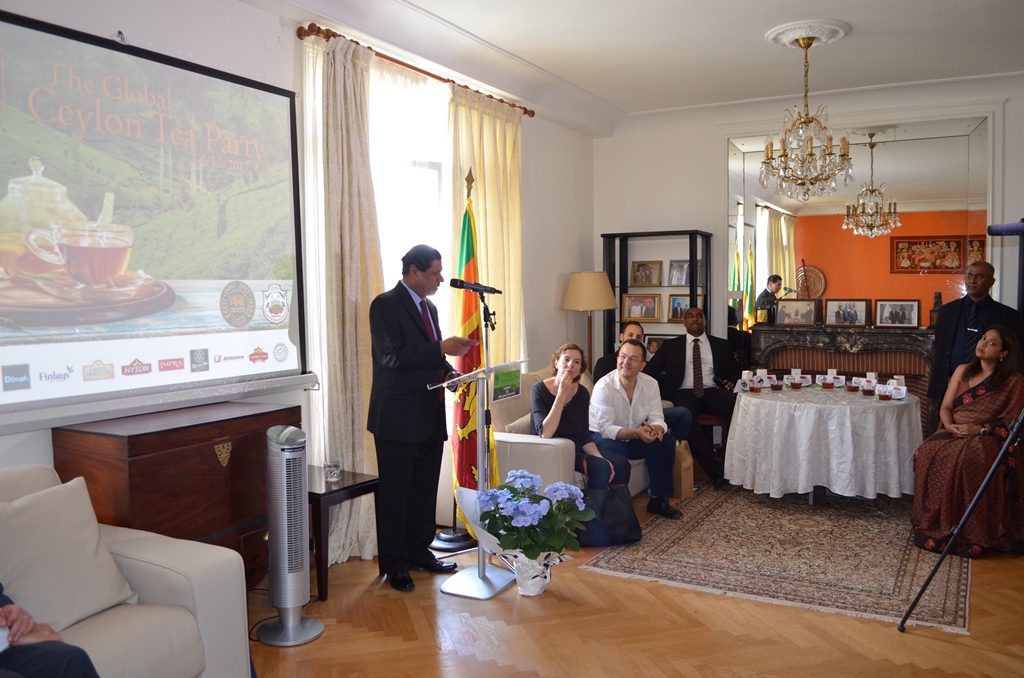 ​
(H.E. Tilak Ranaviraja, Ambassador and Permanent Delegate to UNESCO delivered a speech)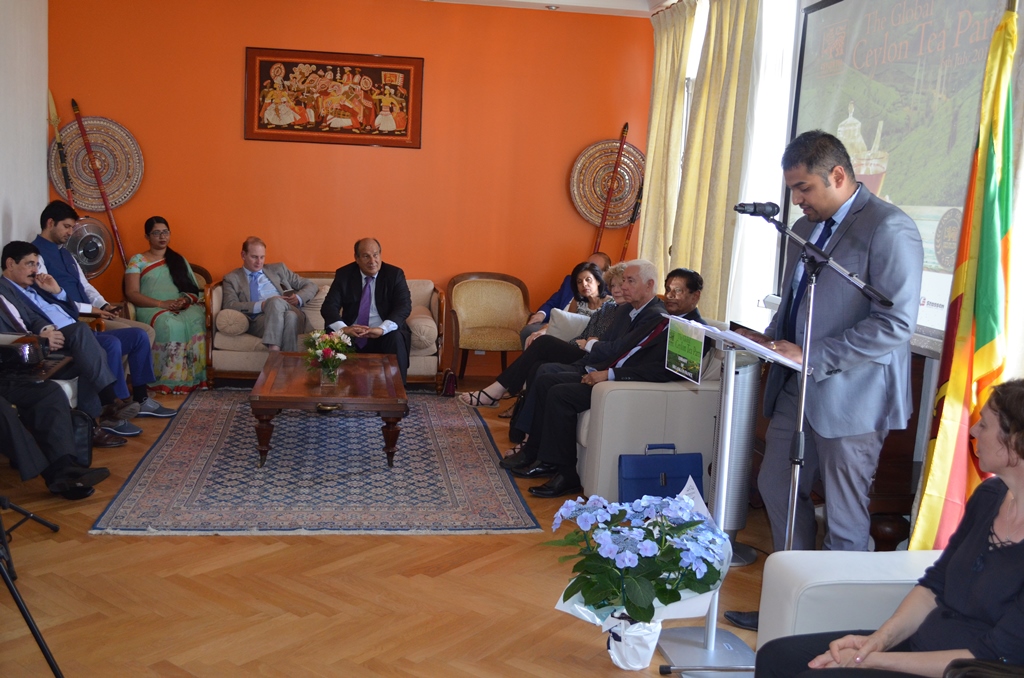 (Mr. Shanka Opatha, Founder and Representative, of 'Imperial Teas', main sponsor of the event also delivered a speech in French)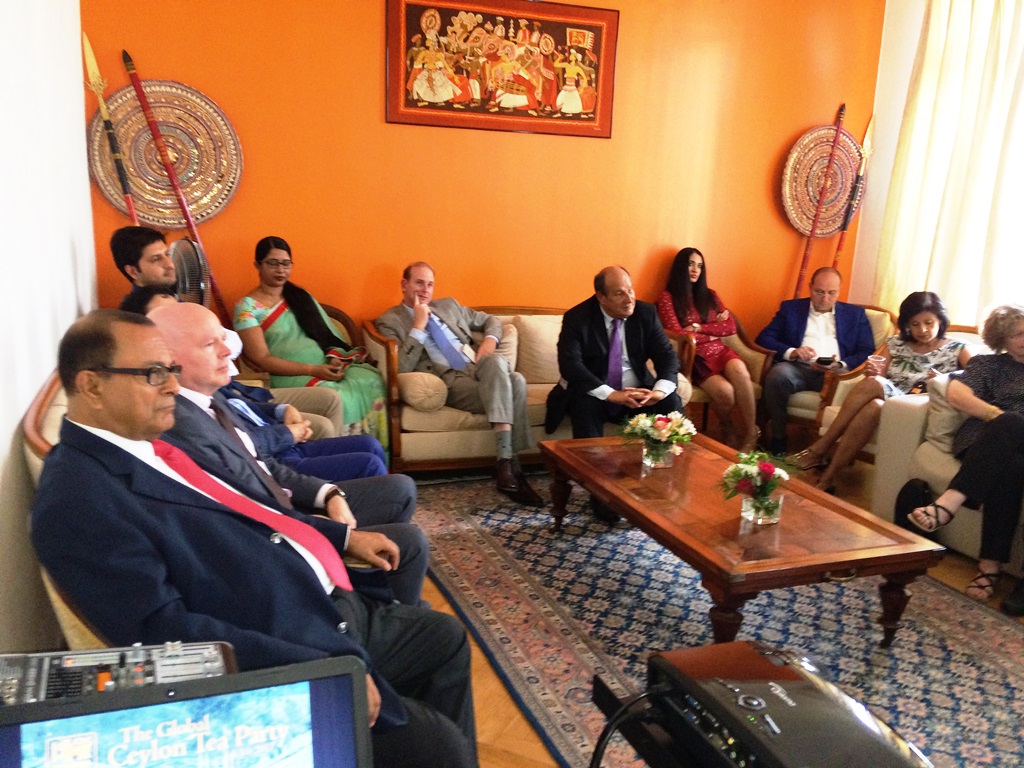 ​
(Tea traders, representatives from embassies of tea buying countries, Ceylon tea lovers from various organizations and Sri Lanka Embassy staff  were attended at Global Ceylon Tea Party)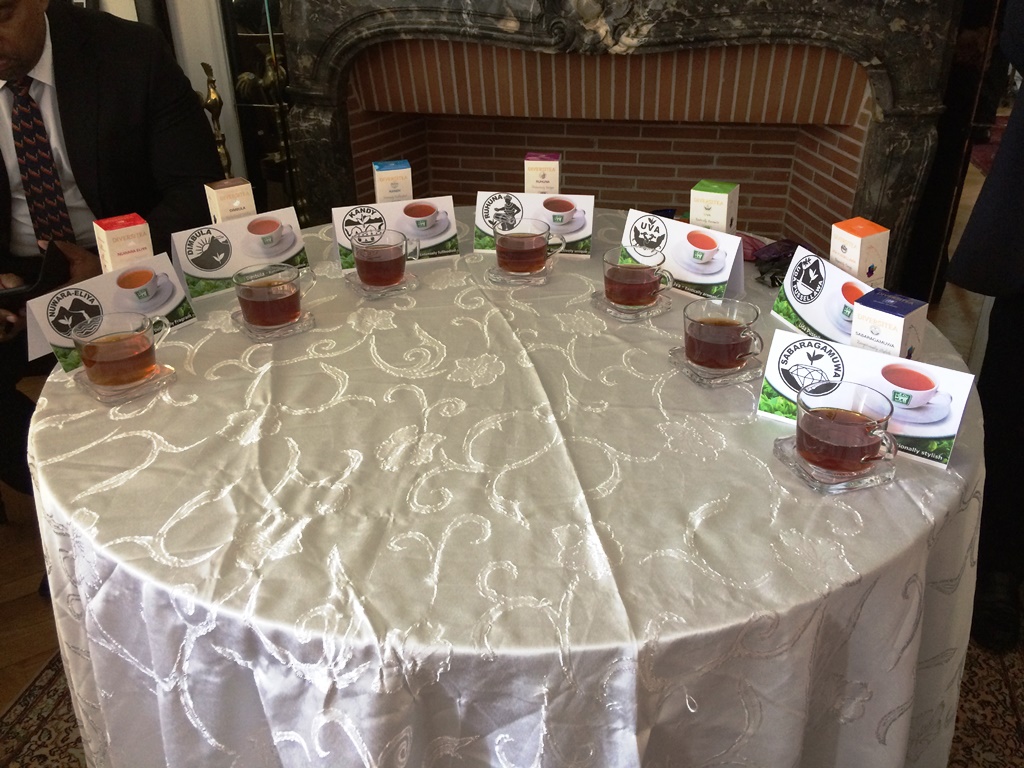 ​
(Displaying of Seven Reginal Teas)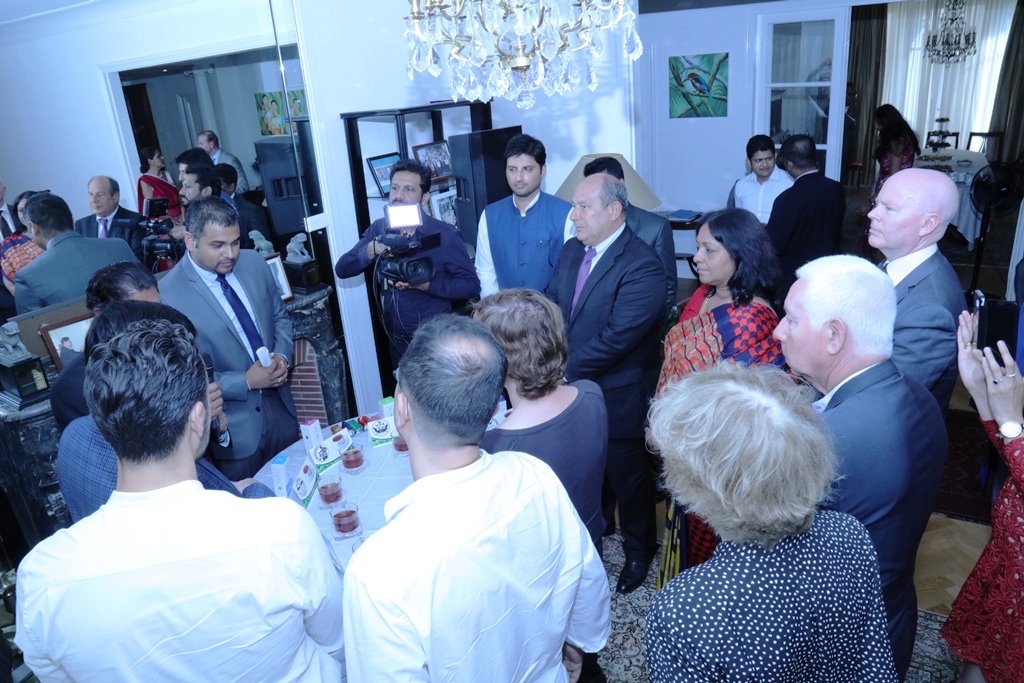 ​
(Mr. Shanka Opatha described the seven regional teas and conducted a demonstration)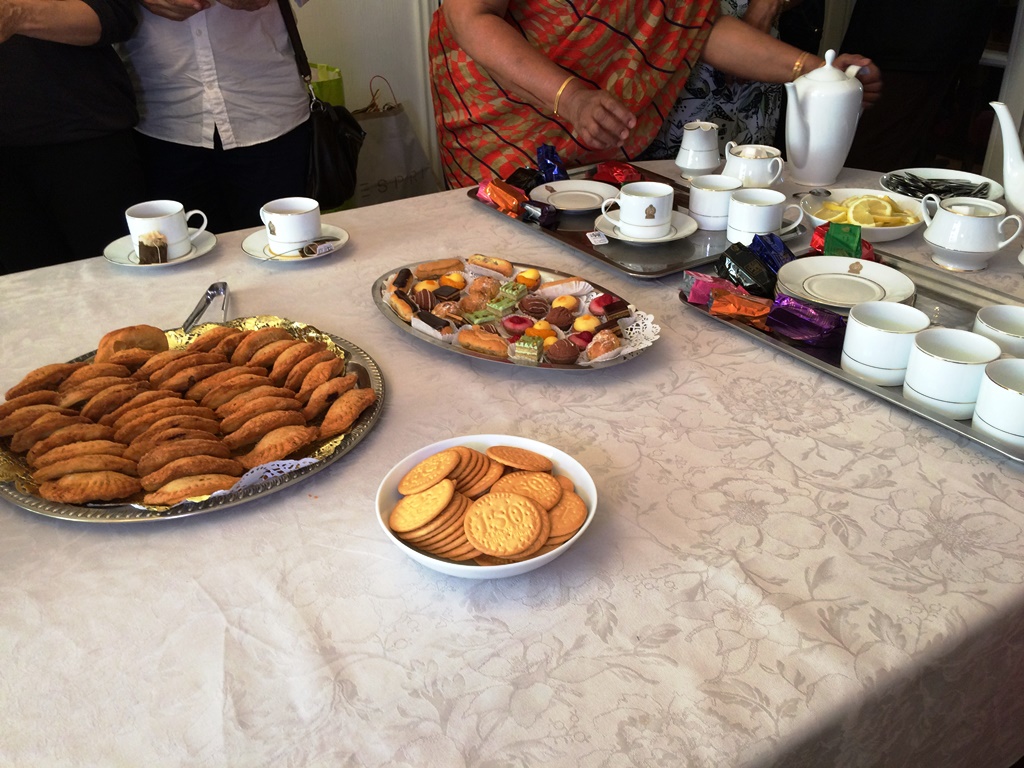 ​
("Ceylon Tea' 150 Year logo printed Ginger flavoured biscuits from Maliban , an assortment of hor d'oeuvres, french pastries, and cupcakes were served uniquely made for the occasion)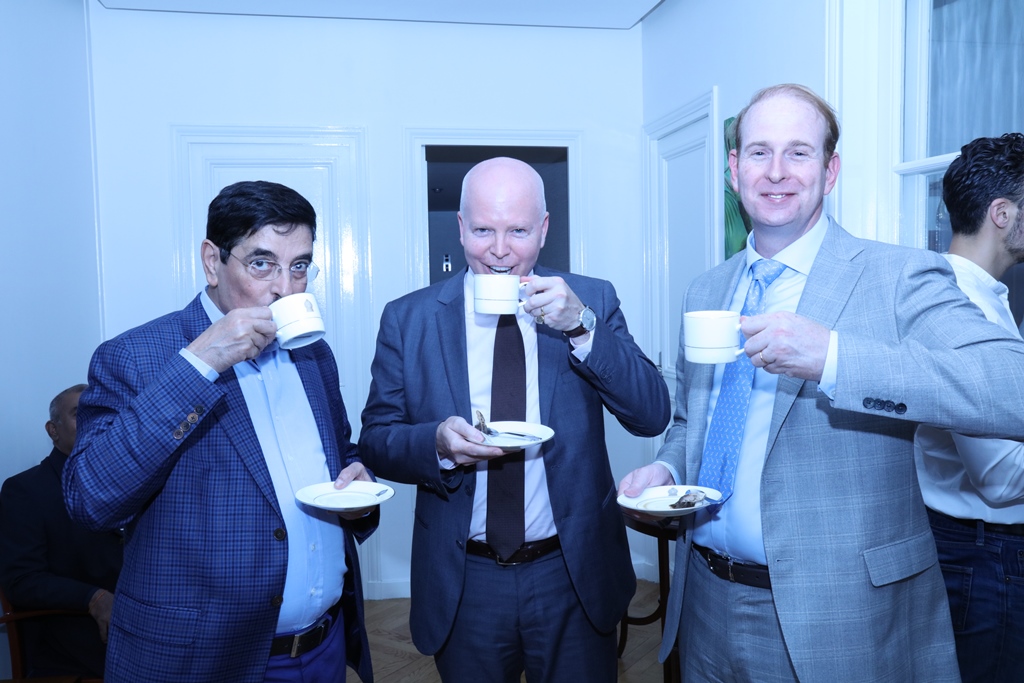 ​
(All the guests were served with their choice of a regionally flavored tea)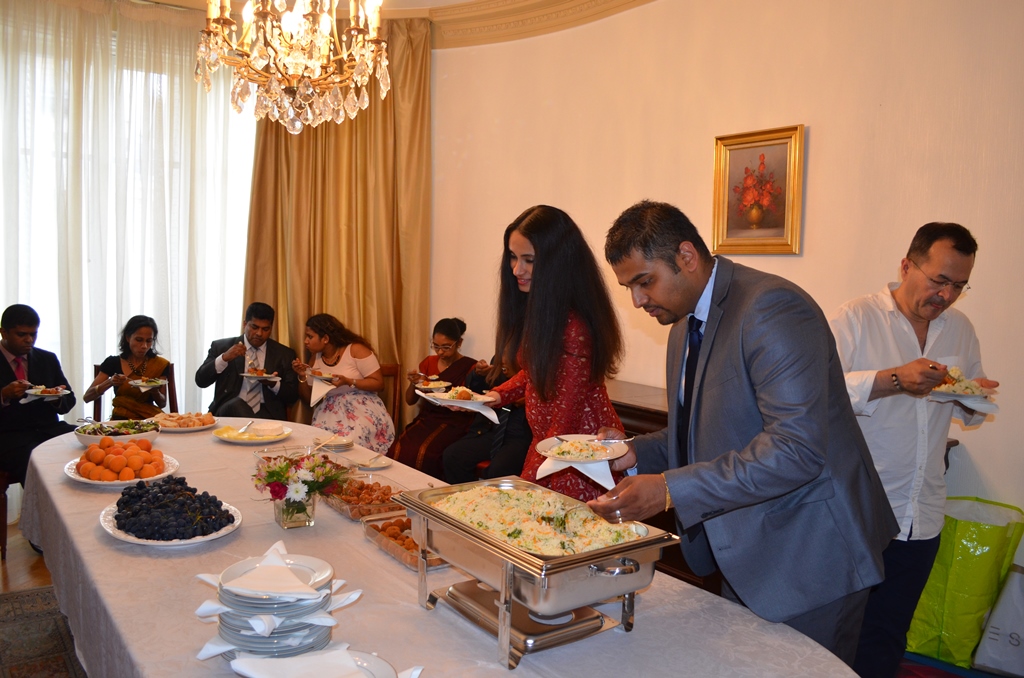 (After the Global Tea Party H.E. the Ambassador invited all the guests for a reception featuring a buffet dinner)
Embassy of Sri Lanka
Paris, France
07.07.2017