A ceremony jointly organized by the three chief incumbents (Nyaka Theros) of the three Buddhist temples of Paris was held at the International Buddhist Centre on 23rd July, 2017 to felicitate the Ambassador , Mr Tilak Ranaviraja, who completes his tour of duty in France.
Speaking at the ceremony, three Nayaka Theros appreciated the service rendered  to Sri Lanka by Mr Raviraja as the Ambassador and to the Sri Lankan community living in France.
They also stated that this type of ceremonies was organized in the past only to felicitate the Heads of the SL Mission who rendered a marked service to the motherland and the Sri Lankans living in France. Only two such felicitation ceremonies were held during the last 35 years. One was  for Dr Ananda Guruge and the other was for Mrs Chithranganie Wagiswara. The Ambassador Mr Tilak Raraniraja  is among the three Heads of Mission served in Paris to felicitate by the Nayak Theros.
At the ceremony, certificates of appreciation were awarded to young professional of Sri Lankan origin and teachers of Tamil language, Sinhalese language, dancing and music. Ambassador Ranaviraja was presented with a Buddha statue as a souvenir by the three heads priests of the Buddhist temples.
Ambassador Mr Tilak Raraniraja  thanked the head-priests of the three Buddhist temples, the Maha Sangha in France and the members of the Sri Lanka community who were present at the ceremony.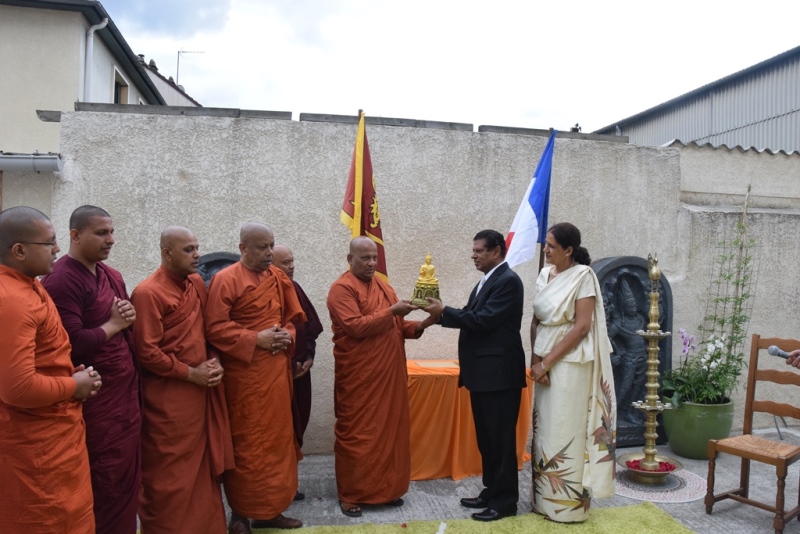 ​
(Buddha statue was presented to the Ambasador Ranaviraja by the three heads of the Buddhist Temples)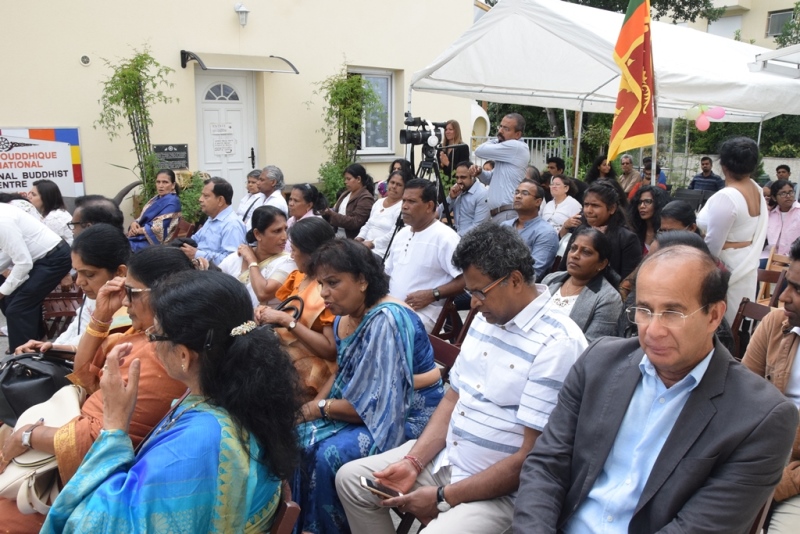 (Participants  at the Ceremony)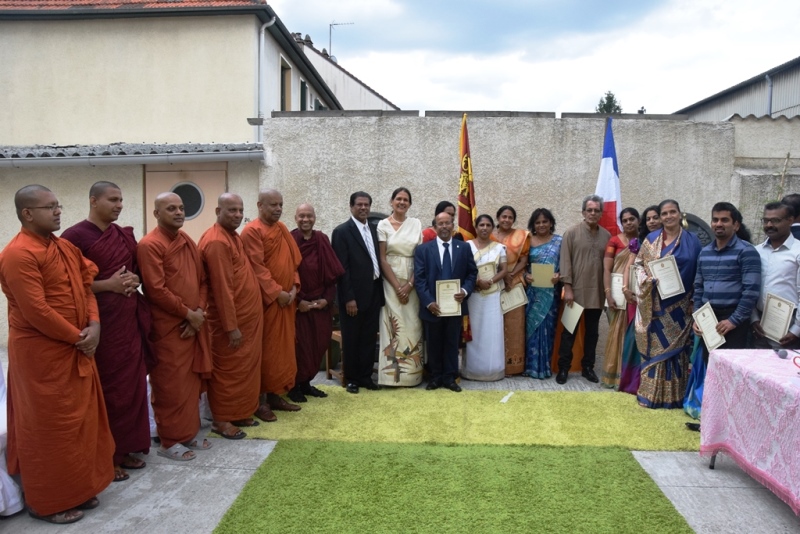 (Group photograph with teachers)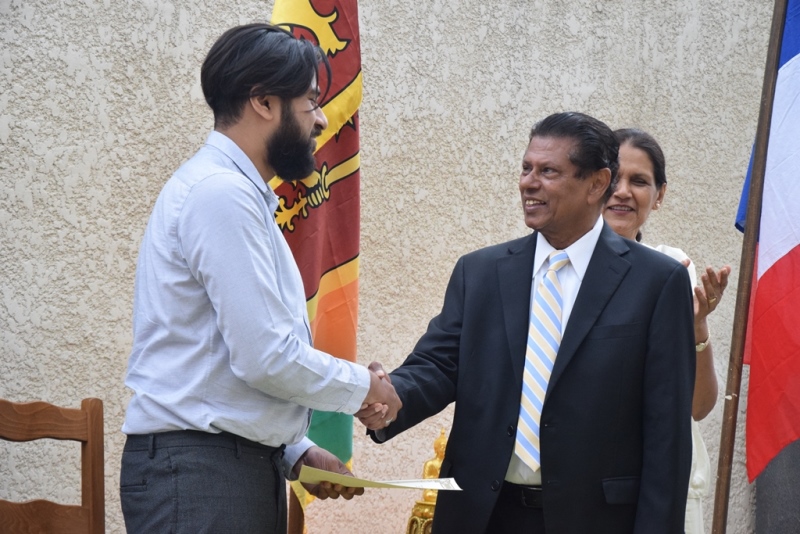 (Award of certificate to young talented professionals)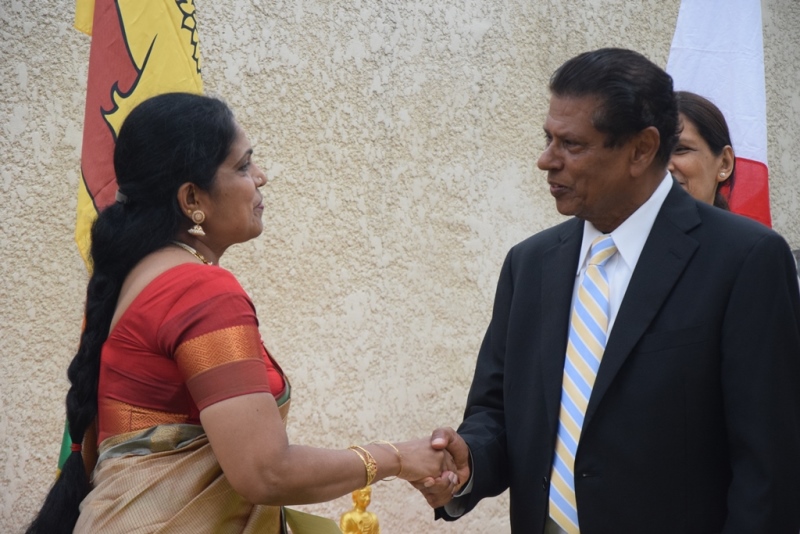 (Award of certificate to Dancing Teachers)
Embassy of Sri Lanka
Paris
21.07.2017