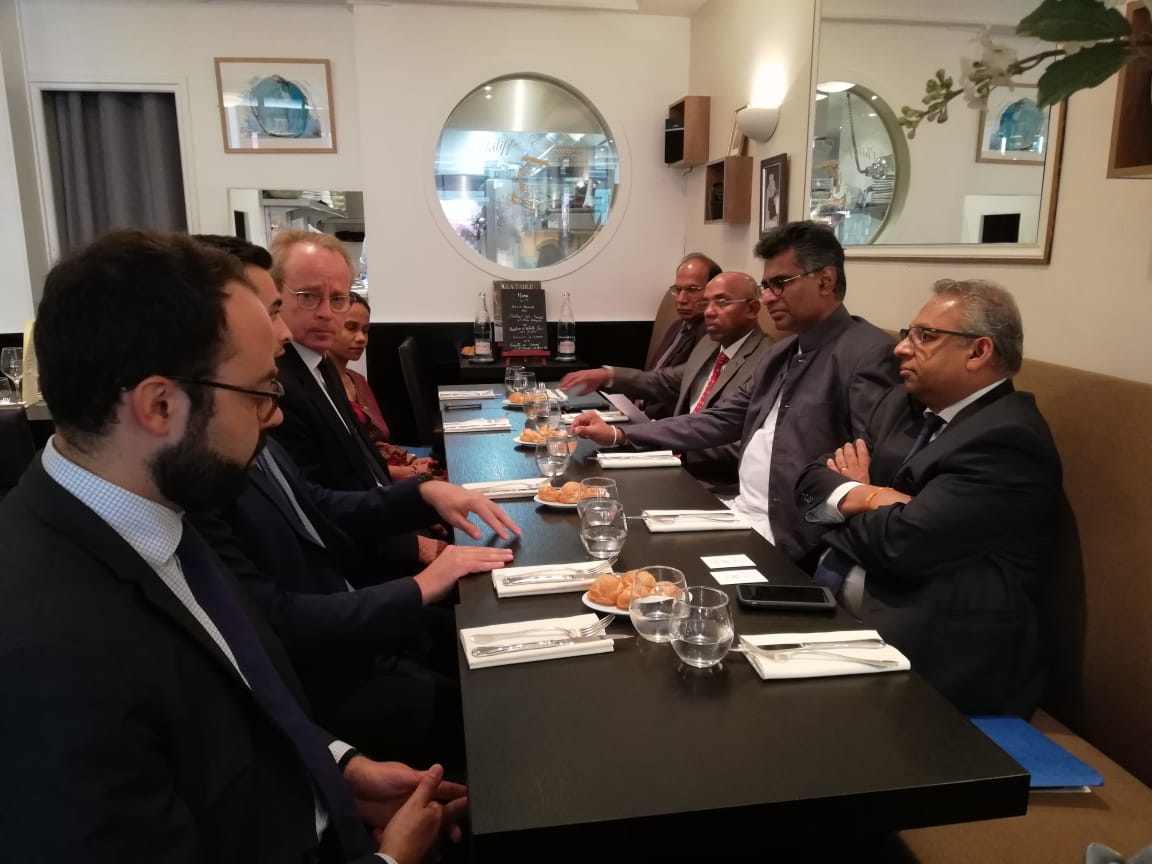 Hon. Patali Champika Ranawaka, Minister of Megapolis and Western Development successfully concluded a visit to Paris, France from 1st July to 6th July 2018. "The Investment Forum on Megapolis Projects in Western Province of Sri Lanka" with the participation of well-known French companies was held on 4th July 2018 at the French Business Confederation-MEDEF International in Paris.
The forum graced with the presence of Hon. Patali Champika Ranawaka, H.E Buddhi K. Athauda-Ambassador of Sri Lanka to France, Mr. Vidya D. Amarapala-Advisor to the Minister, Mr. W.M.K.P.S.R Fernando-Additional Secretary of the Ministry, Mr. Pujitha Hewawasam-Coordinating Secretary to the Minister, Ms. Chandima Abeyrathna-First Secretary (Commercial) and Ms. Géraldine Lemble, Director and Ms. Chloe Mullions of MEDEF International. 
Ambassador, Athauda highlighted the current economic growth of the country and bilateral economic cooperation between Sri Lanka and France during past few years. He mentioned that there is huge opportunities to develop economic ties between the two countries which is lagging behind and he promised to bridge the gap to strengthen the bilateral relationships.  
Delivering his speech, Hon. Ranawaka highlighted the Sri Lanka's geographical strategic position in the Indian Ocean on the Silk Road as an entrance door to south Asia and Africa. He briefed the country's future challenges and to create a proper commercial environment and the government's plan on urban development projects in the western province to transform it into one Megapolis plan. With the creation of different corridors, connected ports, public transports, the government wish to attract foreign investors. Minister further elaborated the projects available in the plan such as the financial business district, Industrial Township, Aero city, Tech city, Logistic and Tourism activities, Plantation city and Forest related economic city. 
Director MEDEF, Ms. Géraldine Lemble appreciated the presentation and details of the available projects opportunities. She was committed to support the Sri Lanka with members of the Sustainable City Task Force and the Maritime Task Force of the MEDEF. 
French government and French companies showed their keenness on Sri Lankan market and requested details in some areas to improve the trade relationship between both countries. Interested companies are now waiting for international bids of the government to implement some projects. 
The implementation of this grand strategy will impact and transform the economy, enhancing the productivity and growth of the country as well as citizen daily life.
Further, Hon Minister and the delegation had an opportunity to visit the Saint Lazara Station which is similar to proposed Pettah Multimodal Transport Hub.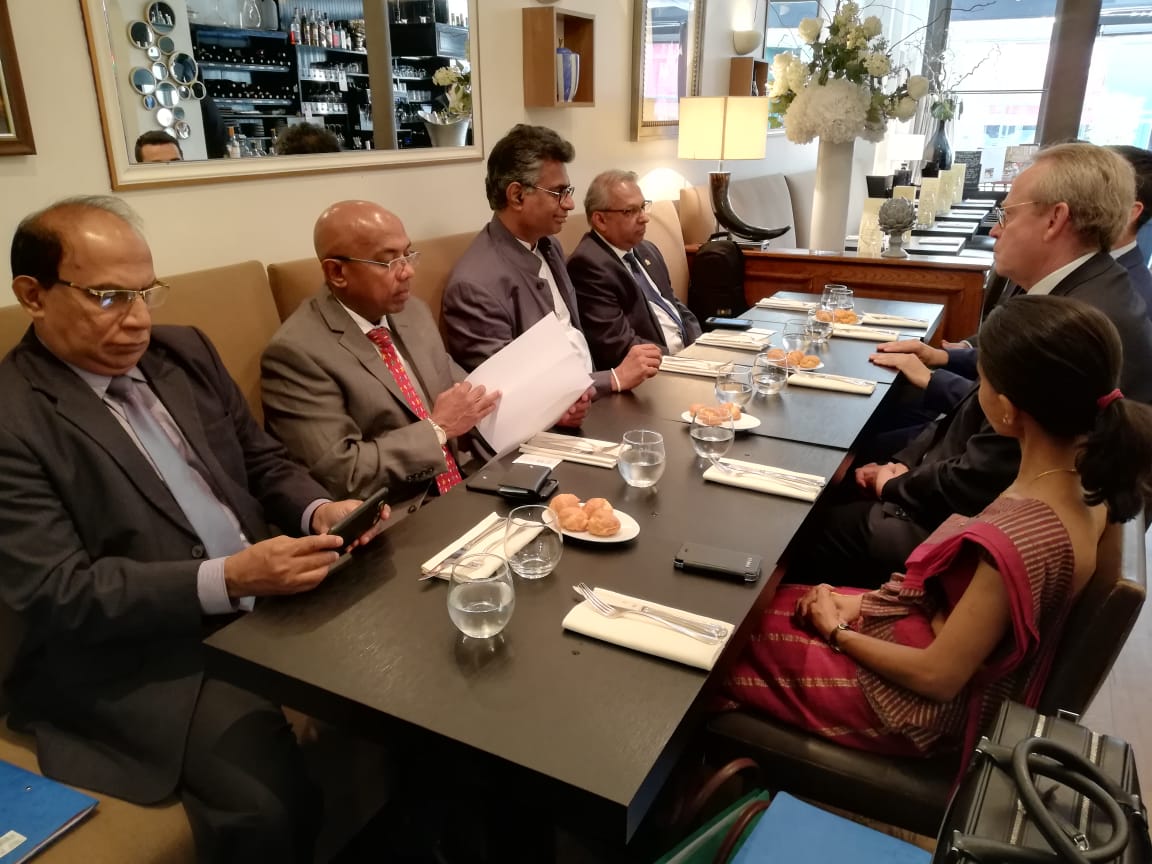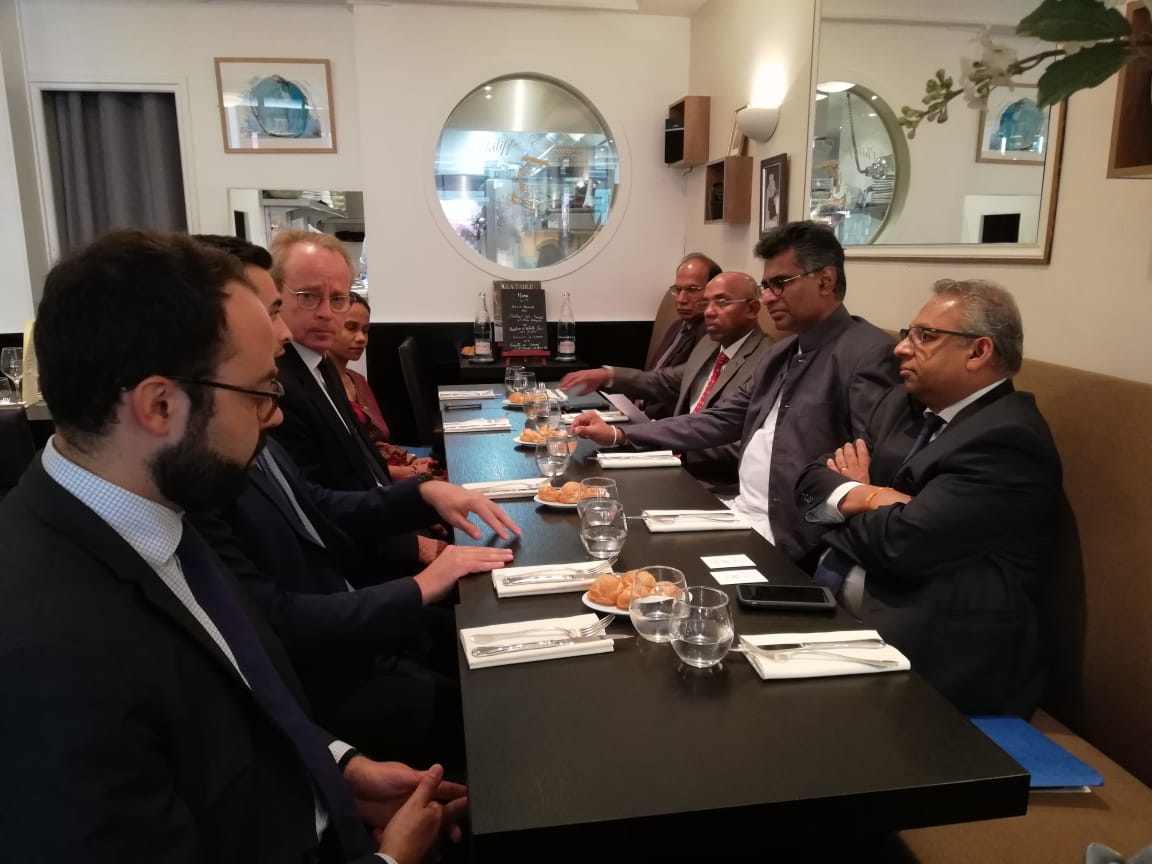 ​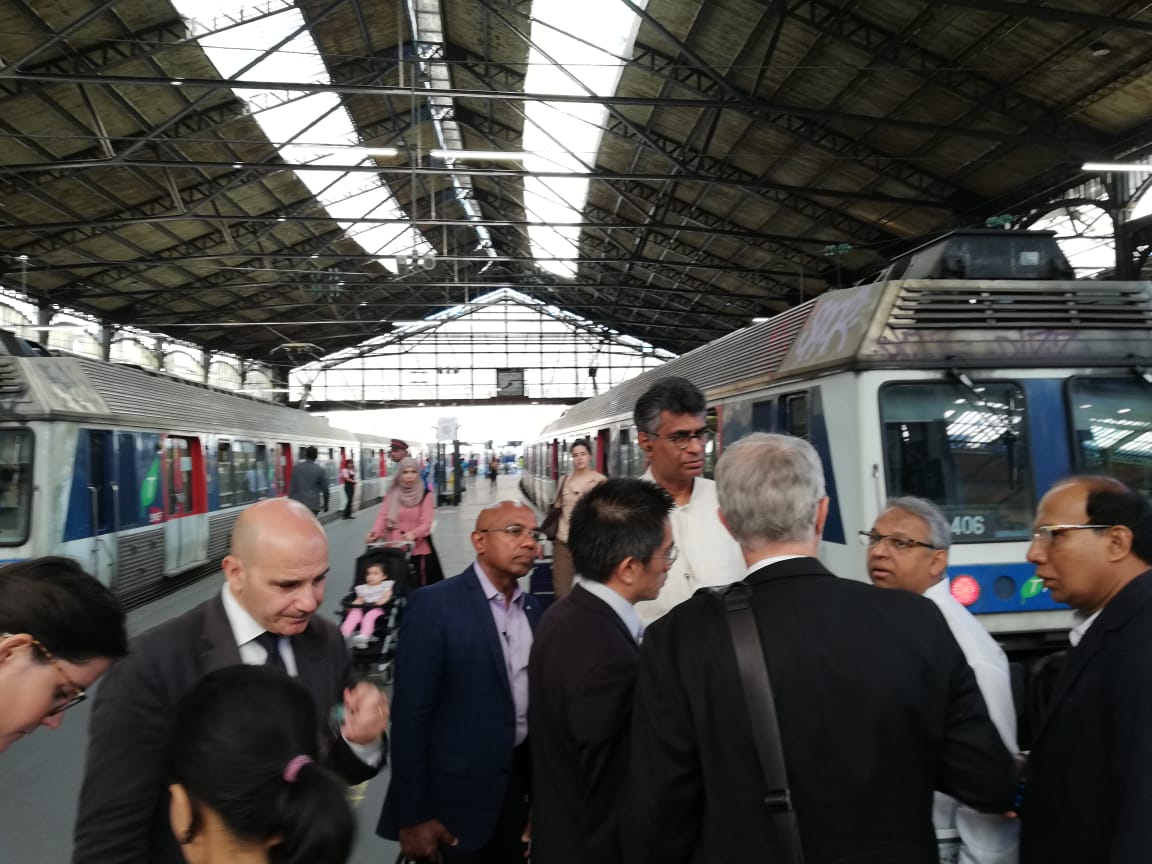 Embassy of Sri Lanka 
Paris 
12.07.2018