The Embassy of Sri Lanka in Paris celebrated the 70th anniversary of the independence of Sri Lanka at Espace Saint Pierre, Neuilly sur Seine in the morning of 4th of February 2018. An event was organized for the Sri Lankan community living in France. Around 700 guests representing all ethnic groups participated in the celebration.
The celebration commenced with the singing of the national anthem and the lighting of the oil lamp by H.E the Ambassador, Mr. B.K Athauda and by a group of children representing all ethnicities. Following the observance of the two minute silence in remembrance of all Sri Lankans who laid down their lives for the nation, religious dignitaries representing all four major religions in Sri Lanka – Buddhism, Hinduism, Islam and Christianity – blessed the country, the leaders and the people. The messages of President Maithripala Sirisena, Prime Minister Ranil Wickremesinghe and Foreign Minister Tilak Marapana were read by the Ambassador and members of the staff. The invitees were hosted to traditional Sri Lankan sweetmeats in addition to cakes in the morning.  During the celebration, Sri Lanka tourism was promoted and Ceylon tea was served to all guests. 
Ambassador Athauda while addressing the gathering emphasized on the glorious history of Sri Lanka and urged the community to contribute to the development of Sri Lanka. He also underlined the policy initiatives taken by the new Government to achieve a high level of democracy through reconciliation, strengthening of the rule of law, good governance as well as economic development. He informed that the Embassy was playing an important role in bridging the economies of Sri Lanka and France and that under the guidance of His Excellency, President Emmanuel Macron, he is working with a representative of President Macron's Economic Council to achieve this target. The measures taken by the Embassy and the Government to address the issues faced by the Sri Lankan community living in France were also highlighted. 
The cultural performances of 17 performers including dancing groups and Sri Lankan classical and contemporary music and songs added colour to the event. The performances were rich with the essence of Sri Lankan culture, complete with elaborate dances and sophisticated artistry. The invitees were entertained with top quality performances for 4 hours. At the conclusion of the event, the invitees were hosted to traditional Sri Lankan rice and curry.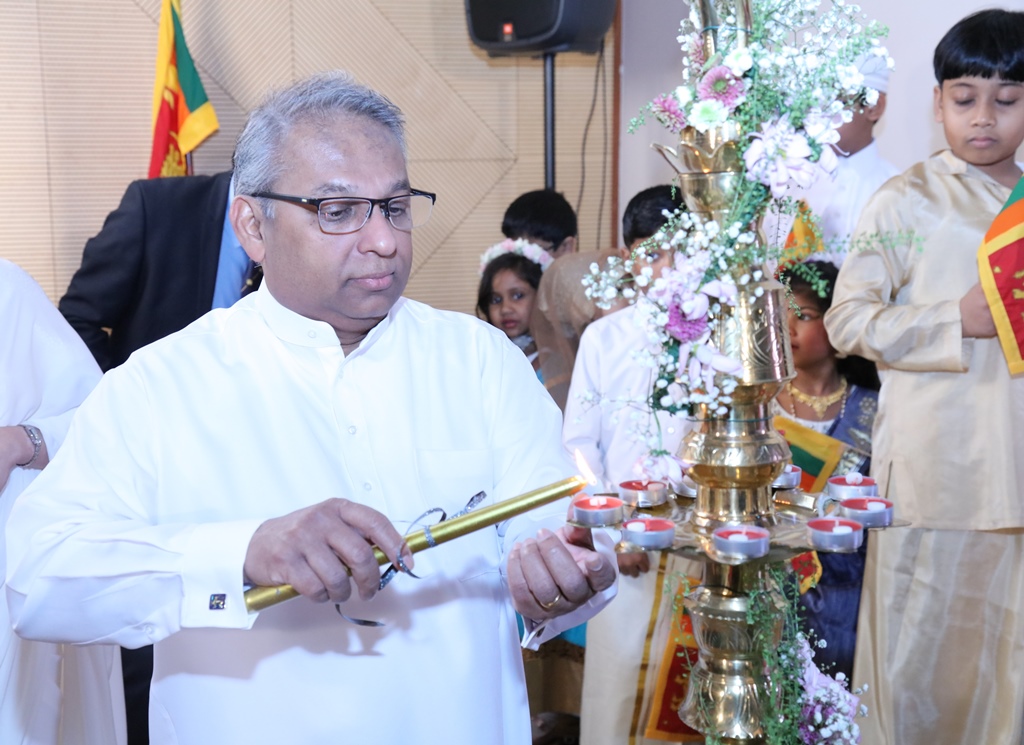 ​
(H.E. the Ambassador and a group of children representing all ethnicities lighting the oil lamp)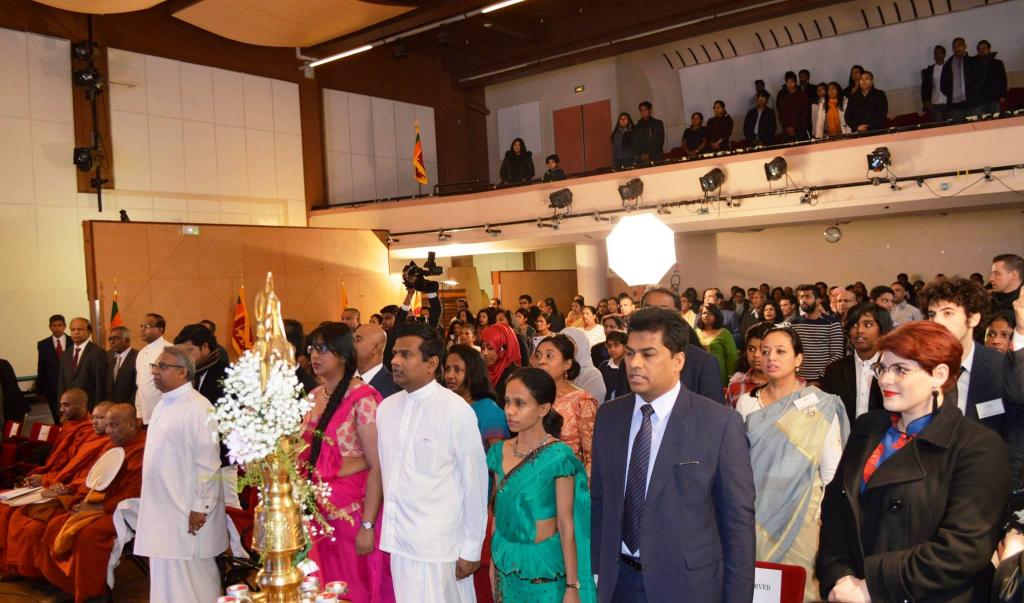 ​
(All set to play National Anthem)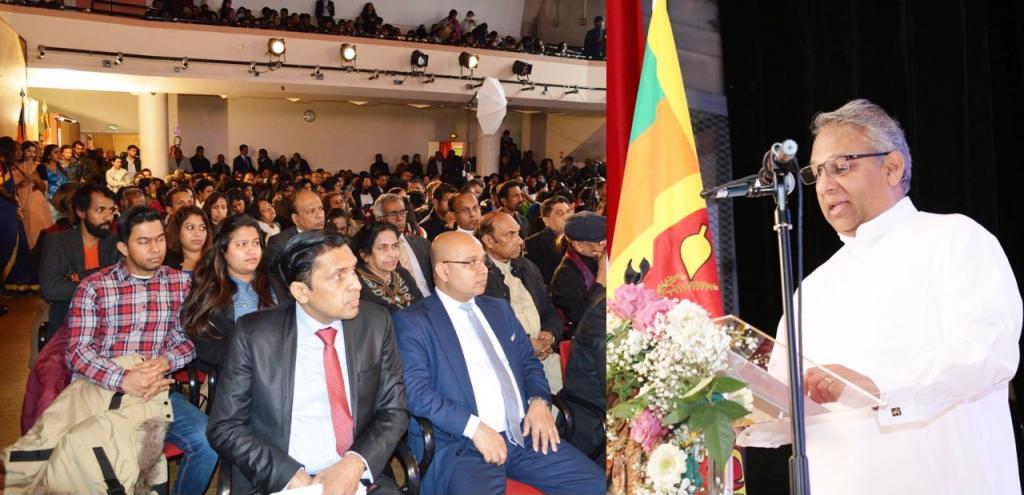 (H.E. the Ambassador B.K. Athauda Delivering his speech)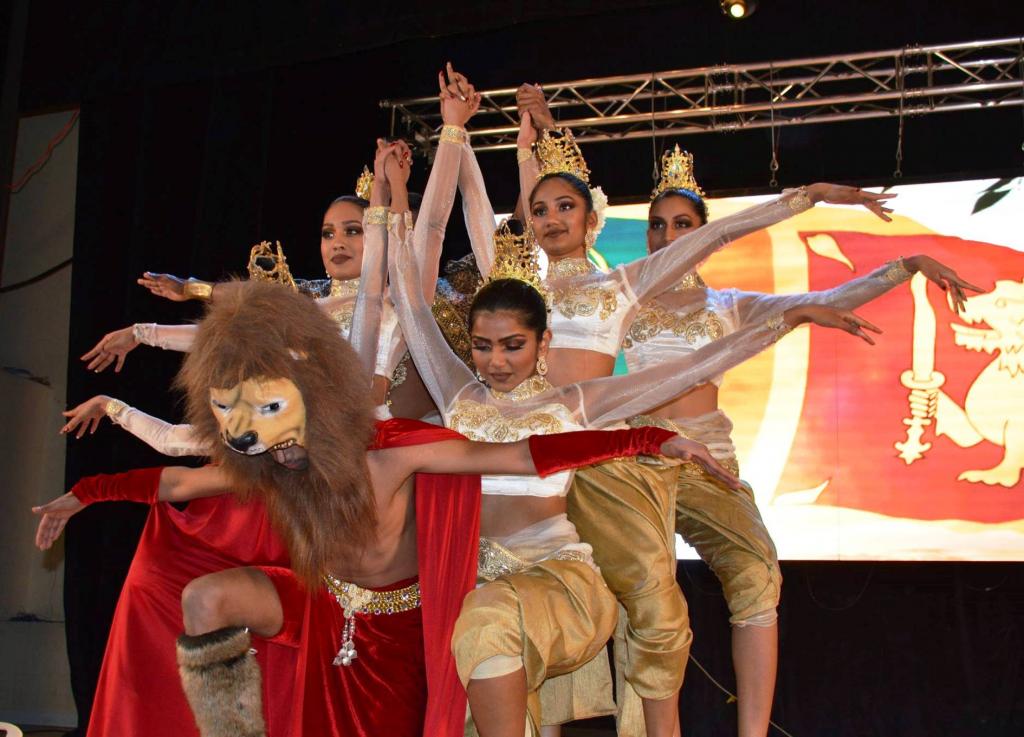 ​
(Performance of a dancing troupe)
Embassy of Sri Lanka, Paris 
4th February 2018