The Embassy of Sri Lanka in Paris together with the National Heritage Foundation of France and the city of Véretz in the region of Touraine, Loire Valley organized a Franco-Sri Lanka Friendship Ceremony on Saturday, 24th of October in conjunction with the unveiling of the completed restoration work of the tombstone of Don Reginald Steven Hemachandra  Rajahpaksa, a Sri Lankan who had lived in the town of Véretz.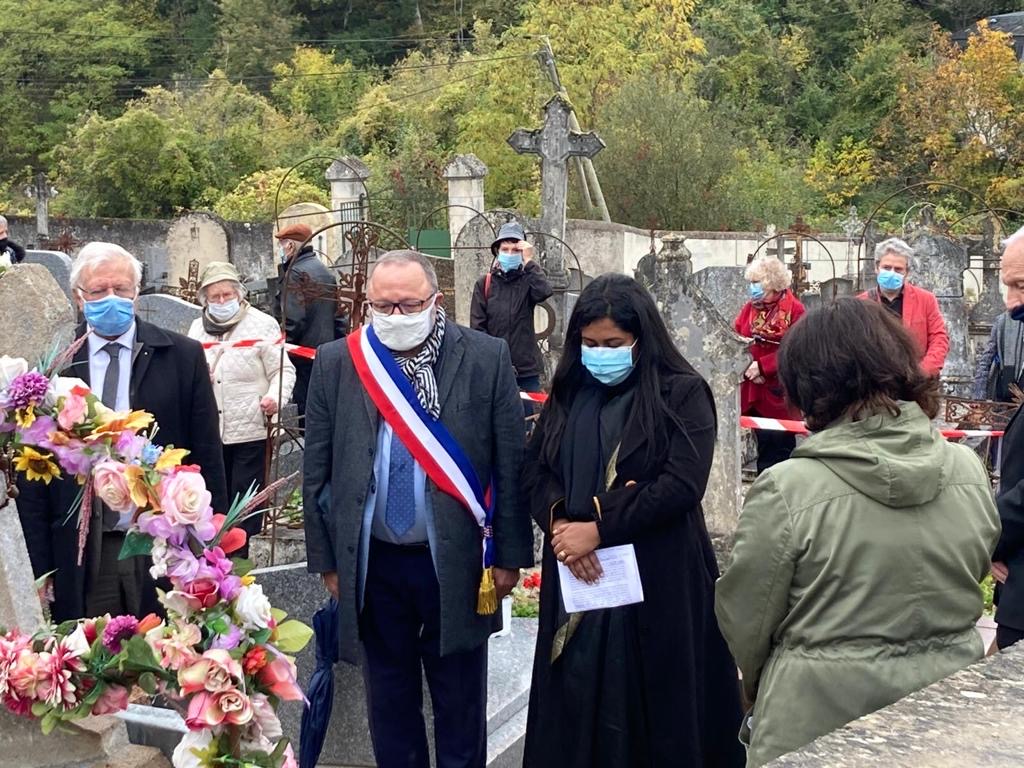 Don Reginald Steven Hemachandra  Rajahpaksa who was also known as the 'Maharadja of Véretz' was a renowned personality and a major contributor to the history of Véretz. He was born on the 24th of April 1898 in Rathmalana. He moved first to Great Britain and then France where he lived until his death in 1936 at the age of 38 years. The colourful grave of Don Reginald Steven Hemachandra Rajahpaksa is found at the bend of a path in the Véretz cemetery next to two other famous graves, Eugene Bizeau and Paul Louis Courier.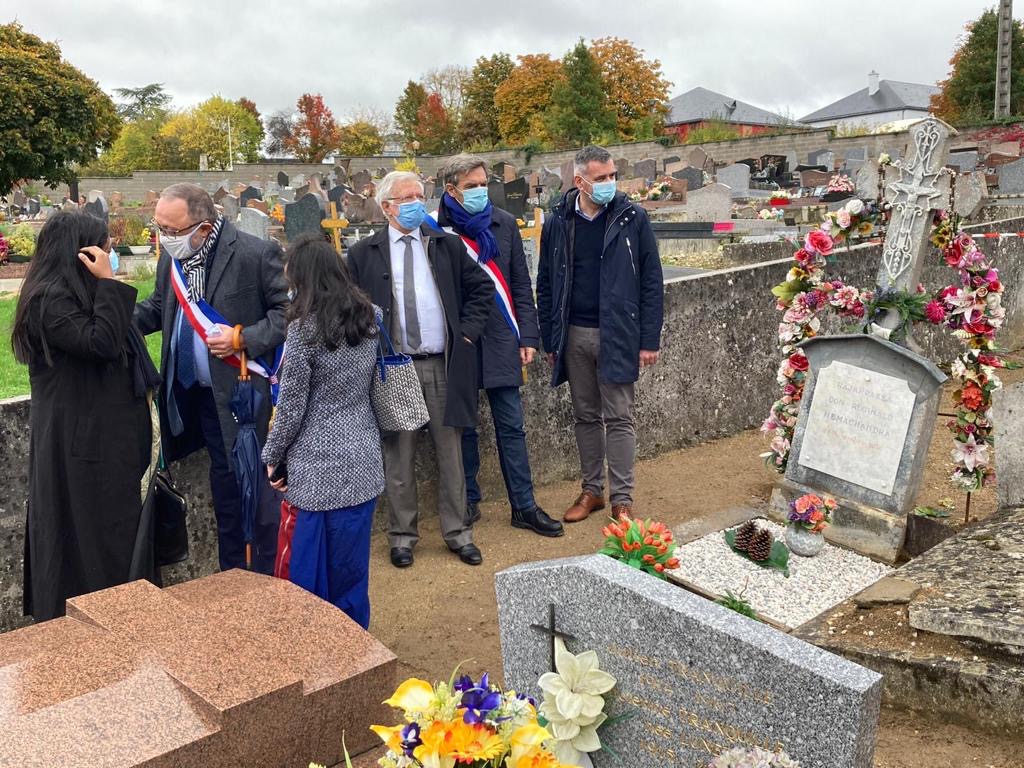 After extensive research done by the French Heritage Foundation, and the investigations made by the President of the 'Surrounding Areas Historical Society' of the Touraine region, the official restoration of the grave took place in the presence of Mrs. Thilini Jayasekara, Chargé d' Affaires and a delegation of the Embassy of Sri Lanka in Paris under the patronage of Mr. Daniel Labaronne, French National Assembly Member (Member of Parliament), Mr. Patrick Bourdy, Departmental Councillor and Mr. Gilles Augereau, Mayor of  Véretz.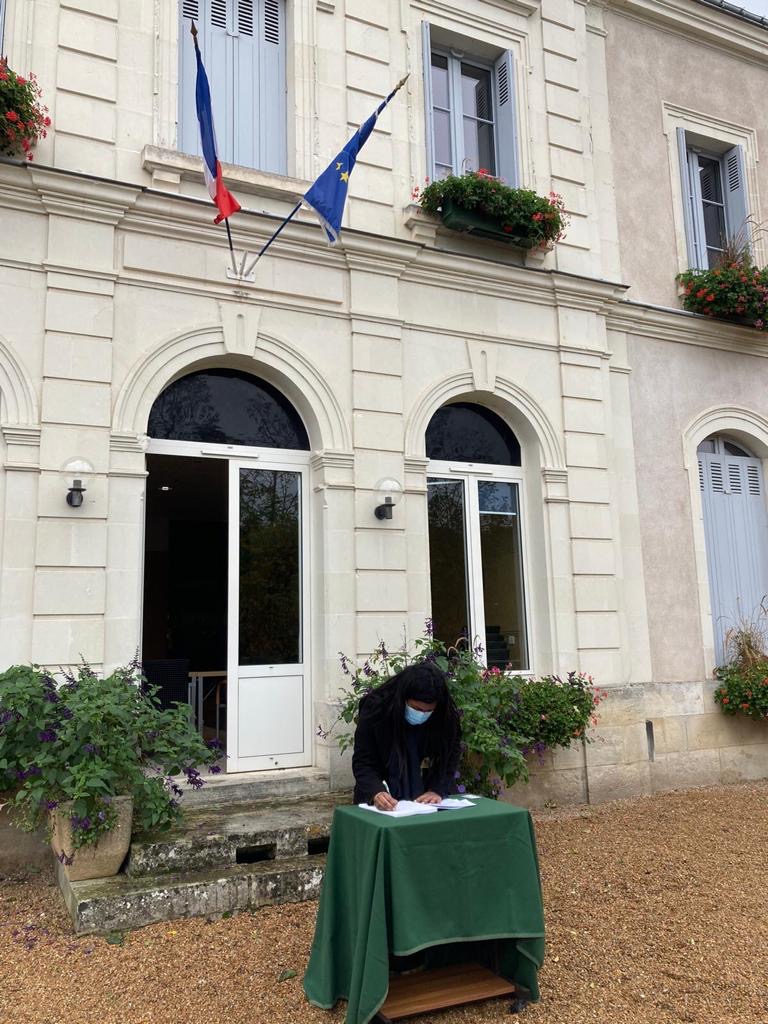 The Friendship Ceremony took place in the Town Hall of Véretz in the presence of French historians and the members of the Véretz community. Chargé d' Affaires, Mrs, Thilini Jayasekara highlighted the importance of the friendship between France and Sri Lanka drawing on the example of the life led by Don Reginald Steven Hemachandra Rajahpaksa who had instilled Sri Lankan values of loyalty, hospitality and dedication in France. It was further highlighted that cooperation between Sri Lanka and France in "strategic" areas such as economic cooperation, sustainable development, environmental protection and technological cooperation was growing and that the government-to-government relationship was the principal driver for this.
Special attention was drawn to promote Sri Lanka Tourism during the ceremony with explanations given on the wide variety of various forms of touristic experiences that can be discovered in the island. Sri Lanka Tourism promotion material were distributed among those present at the ceremony. It was further proposed by the French side to initiate a twinning arrangement between Véretz and a city in Sri Lanka.