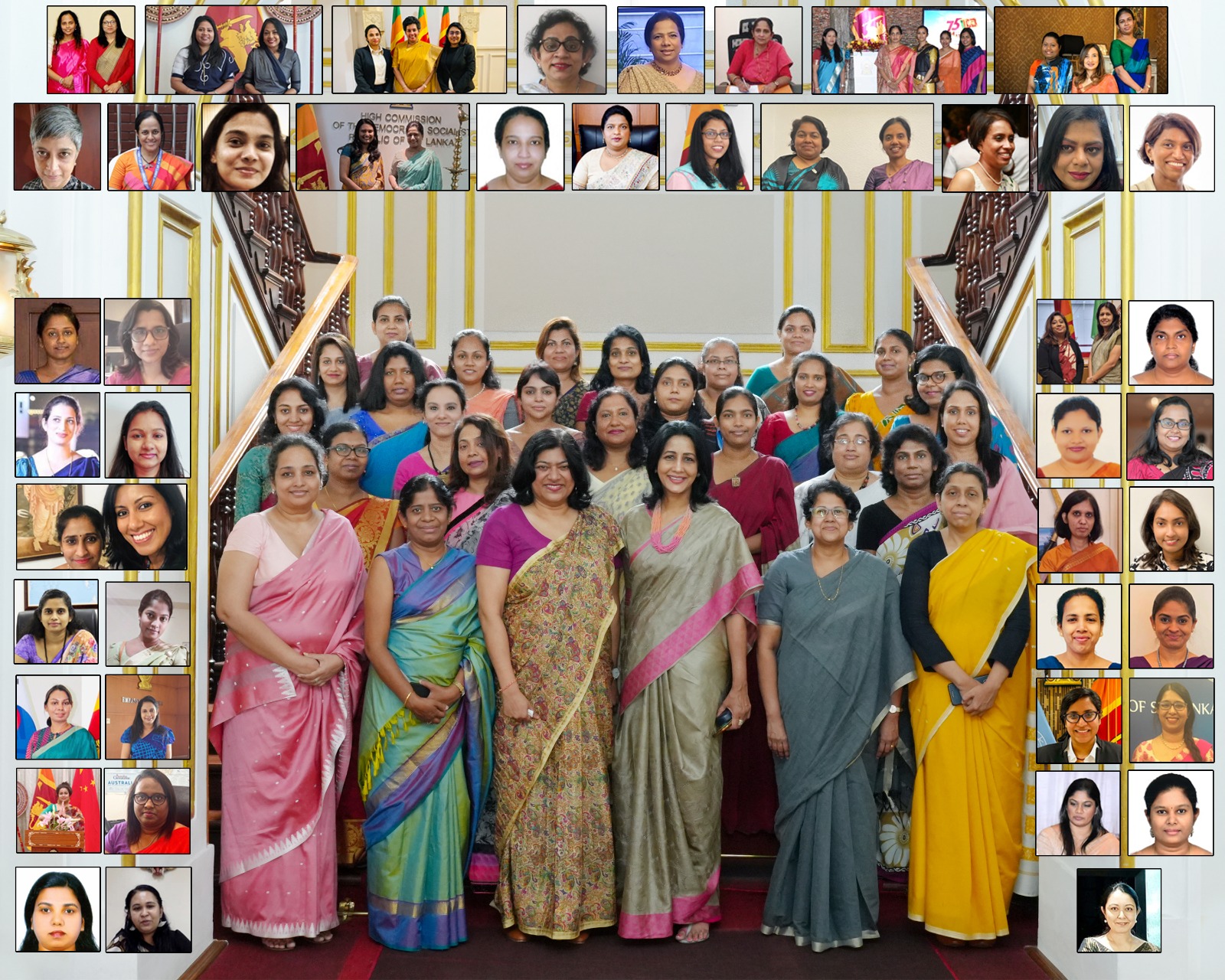 The women and men of the Ministry of Foreign Affairs stand together on International Women's Day 2023 to pay special tribute to the valuable professional contribution made by women diplomats past and present in serving the country here in Colombo as well as in our 60 overseas missions.
 In particular, I am pleased that the Sri Lanka Foreign Service has reached gender parity and beyond, with 60% female cadre in the Service. One-fifth of our missions abroad are led by women Heads of Mission of the SLFS, a number which will increase as the Ministry targets gender parity at the most senior levels. This is a proud achievement, given the unique career challenges faced by women diplomats.
 On International Women's Day 2023, I will continue to encourage the goal of a respectful and inclusive work environment here and in our missions abroad where female and male professional diplomats work as equals in constructive collegiality to deliver to the highest professional and ethical standards. In this spirit, on this special day, I extend equal appreciation to the many non-SLFS female staff serving in the Foreign Ministry and in missions overseas from parallel services and as support staff.
Aruni Wijewardane
Secretary/Foreign Affairs
8 March 2023