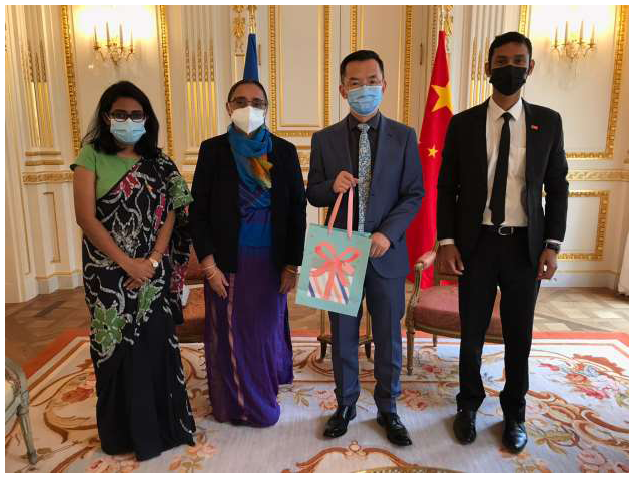 H.E. Prof. Kshanika Hirimburegama, Ambassador of Sri Lanka had a meeting with H.E. Mr. L. U. Shaye, Ambassador of the People's Republic of China to France at the Chinese Embassy on 23.06.2021. 
 The Chinese Ambassador welcomed Ambassador Hirimburegama to the Embassy and discussed the ongoing engagements between China and Sri Lanka in the fields of infrastructure development, education, and culture. The two Ambassadors further discussed on higher education avenues available in France for students from the two respective countries.
Ambassador Hirimburegama thanked the Ambassador Shaye for the continuous support extended by the Government of China in combating the Covid 19 pandemic situation in Sri Lanka.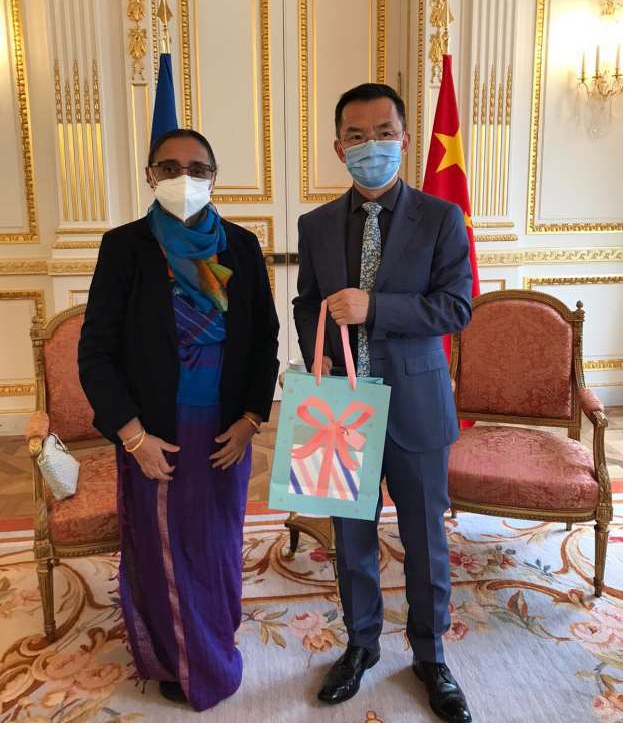 The Ambassador Hirimburegama was accompanied by Ms. Dulanji Herath, Second Secretary and Mr. Amila Dissanayake, Third Secretary.
24 June 2021