Sri Lanka's Ambassador to Nepal Ms. W. Swarnalatha Perera presented her Credentials to Rt. Hon. Bidya Devi Bhandari, President of Nepal at the Rastrapati Bhawan, Shital Niwas on 29th August 2016. The Ambassador was accompanied by Ms. Dinesha Samarasinghe, Second Secretary and Mrs. K.D.K.N Kumari, Attaché of the Embassy.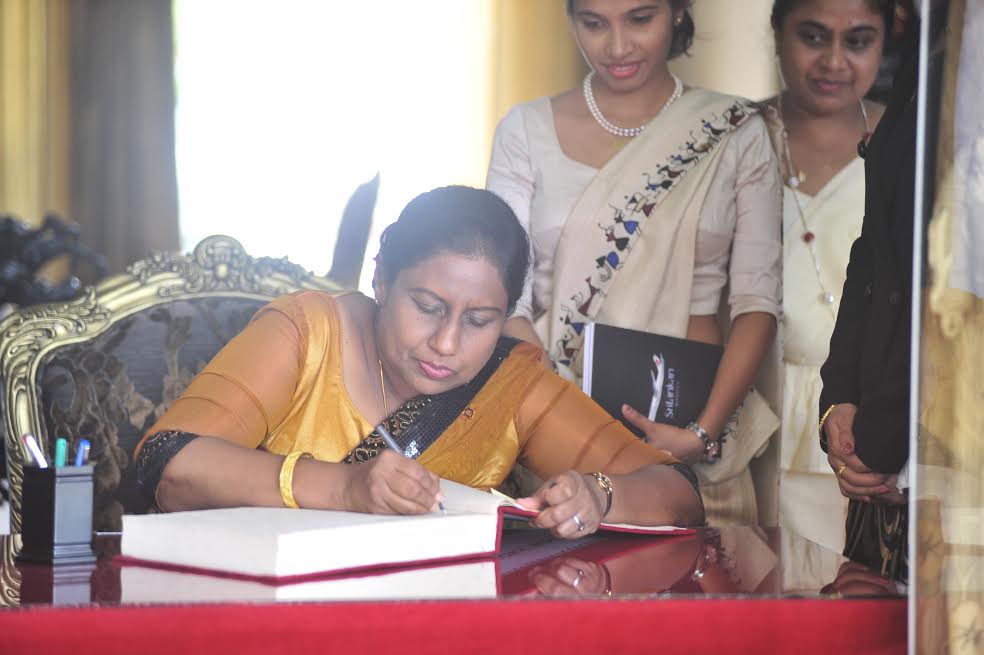 After the presentation of the Letter of Credence, the Ambassador was given an audience with the President of Nepal.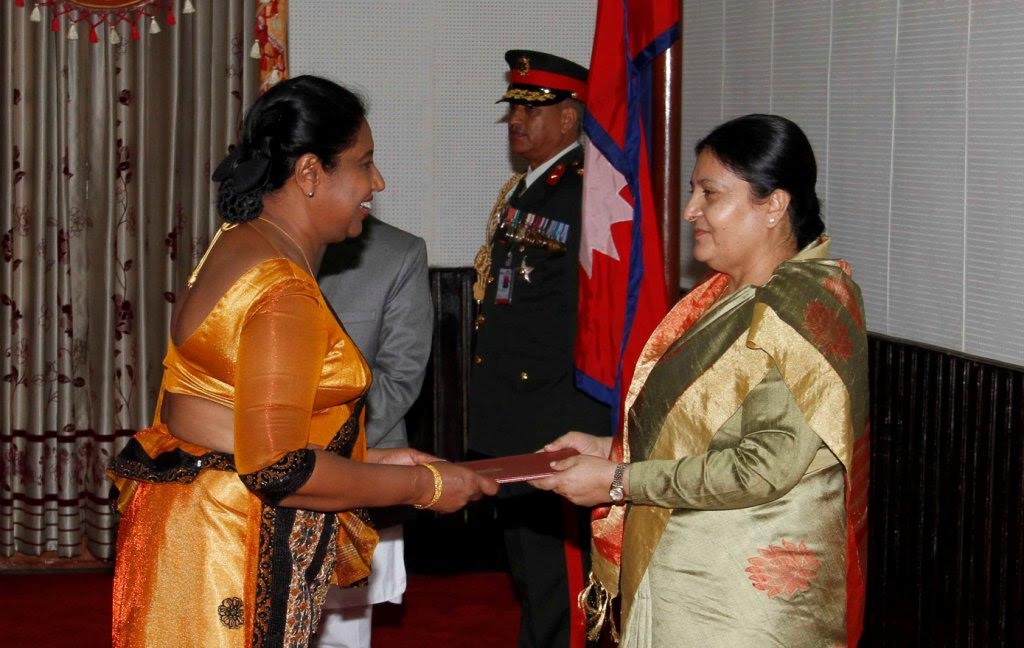 The Ambassador apprised the President of Nepal about all the significant developments that have taken place in Sri Lanka since January 2015 under the leadership of His Excellency Maithripala Sirisena, President of Sri Lanka.
The Ambassador conveyed the greetings and best wishes from the President and the President of Nepal requested the Ambassador to convey her greetings to His Excellency Maithripala Sirisena, the President of Sri Lanka.
The President of Nepal commended the progress made by Sri Lanka under the new Government on various fields. 
The discussion was focused on further strengthening ties between the two countries in all spheres especially exchange high level visits from both sides since Sri Lanka and Nepal will celebrate  60th Anniversary of establishment of Diplomatic Relations in 2017. 
The Ambassador thanked the Rt. Hon. President for all the support and goodwill that Nepal had shown towards Sri Lanka in the past and assured Sri Lanka's continued support for Nepal.  
Embassy of Sri Lanka
Kathmandu
Nepal
31.08.2016