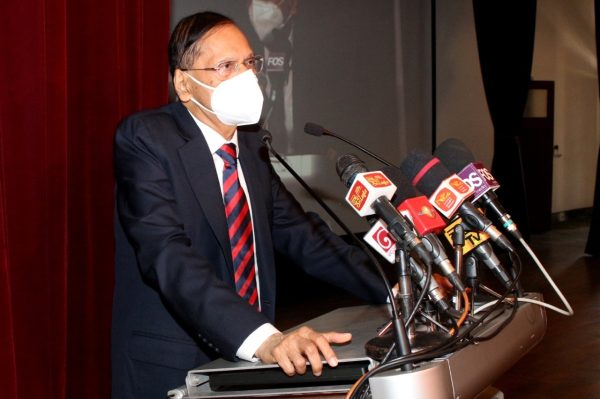 Foreign Minister Prof. G. L. Peiris was the Special Guest at the inauguration of the Annual Research Symposium 2021, at the University of Colombo on November 23.
The symposium brings together distinguished academics representing a number of disciplines, and highlights the theme for 2021 – Impartial Research through an Interdisciplinary Approach.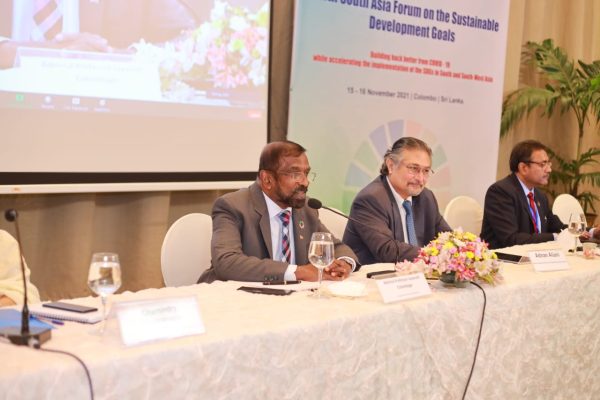 Delivering the Keynote address of the 5th South Asia Forum on Sustainable Development Goals in Colombo, on Tuesday (16/11), Foreign Secretary Admiral Prof.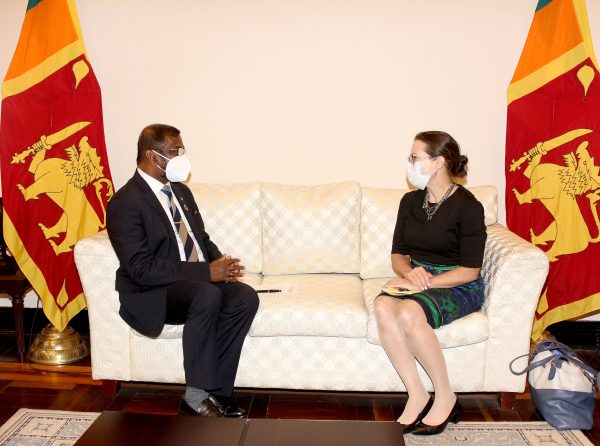 The US Deputy Assistant Secretary of State for Public Diplomacy and Bangladesh, Bhutan, Maldives, Nepal & Sri Lanka, Ambassador Kelly Keiderling held wide ranging discussions covering bilateral relations and matters of mutual interest with the Foreign Secretary Admiral Prof. Jayanath Colombage on 15 November 2021 at the Foreign Ministry.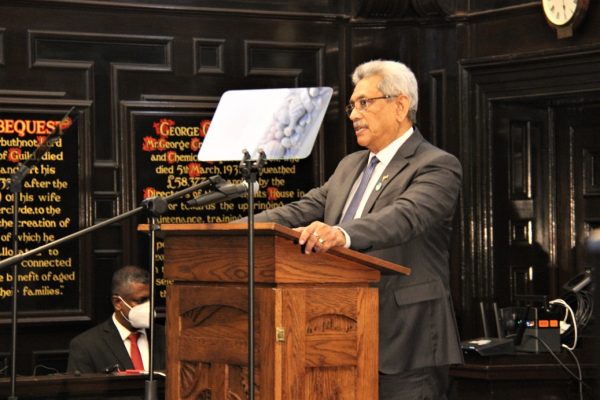 The Foreign Ministry of Sri Lanka organized an event 'Rediscovering Nitrogen:  Solution synergies for climate change, health, biodiversity and circular economy' together with the International Nitrogen Management System (INMS), focused on the nexus between climate and nitrogen waste, ahead of COP-26, on the evening of 31 October 2021 in Glasgow.
Statement by H.E. Gotabaya Rajapaksa
President of the Democratic Socialist Republic of Sri Lanka
High Level Dialogue on Energy
24 September 2021
Mr. Secretary General,
Excellencies,
Ladies and Gentlemen,
I am pleased to participate in this virtual High-Level Dialogue on Energy today. Ensuring that everyone has access to affordable, reliable, and sustainable energy is an important goal to pursue globally.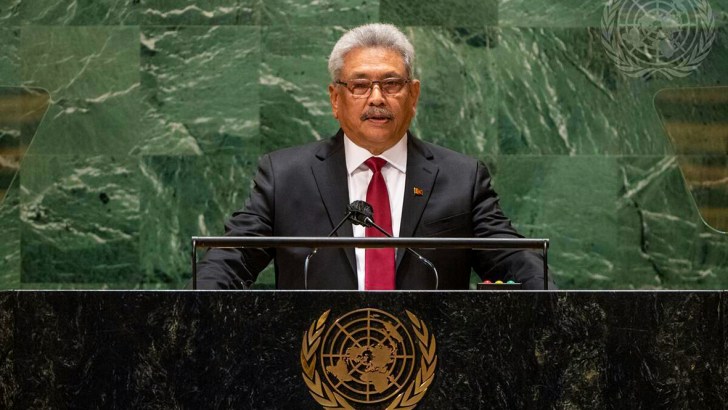 The video can be viewed through the following link: https://youtu.be/0yttqpTMkvQ