"Paradise Beyond the Frame: A photographic Journey through Sri Lanka" - Tourism promotion through Photography in Ha Noi
Opening Ceremony of the "Paradise Beyond the Frame: A photographic Journey through Sri Lanka", was held at the premises of the Viet Nam Association of Photographic Artists (VAPA), on 9th September and was attended by over 75 invitees.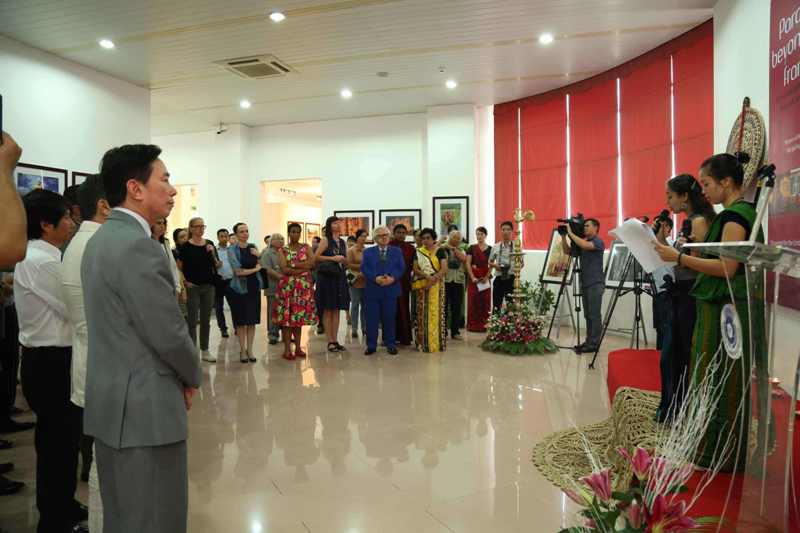 The Guest of Honour of this event was His Excellency Pham Sanh Chau, Special Representative of the Prime Minister of Viet Nam, Viet Nam's Permanent Representative to the Executive Committee of UNESCO, Director General of Department of Cultural Diplomacy and UNESCO Affairs and Commissioner of National Commission of UNESCO of Viet Nam.  Other distinguished guests were Mr. Troung An, Deputy Director General of the International Cooperation Department of the Ministry of Culture, Sports and Tourism of Viet Nam and several Ambassadors and members of the Diplomatic Corps, Mr. Vu Quoc Kanh and Chairman of VAPA and members of VAPA and artists.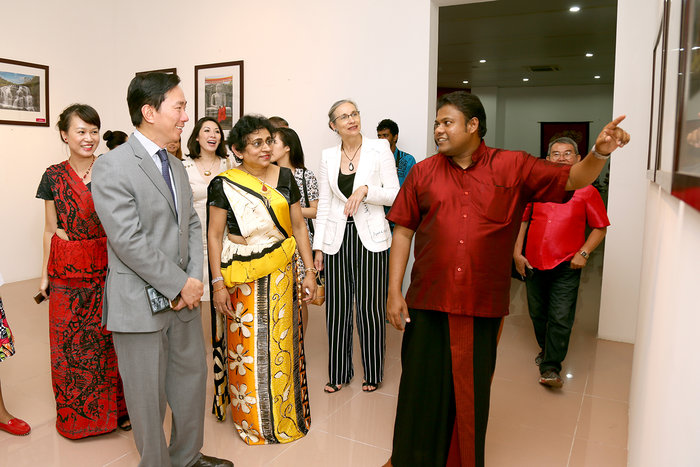 In December 2015, Ambassador Hasanthi Urugodawatte Dissanayake, was invited to receive two awards won by Mr. Ravindra Ranasinghe at the 8th International Artistic Photo Contest in Viet Nam, Organized by the Viet Nam Association of Photographic Artists with the sponsorship of the international federation of Artistic Photography (FIAP) and Image San Frontiere (ISF).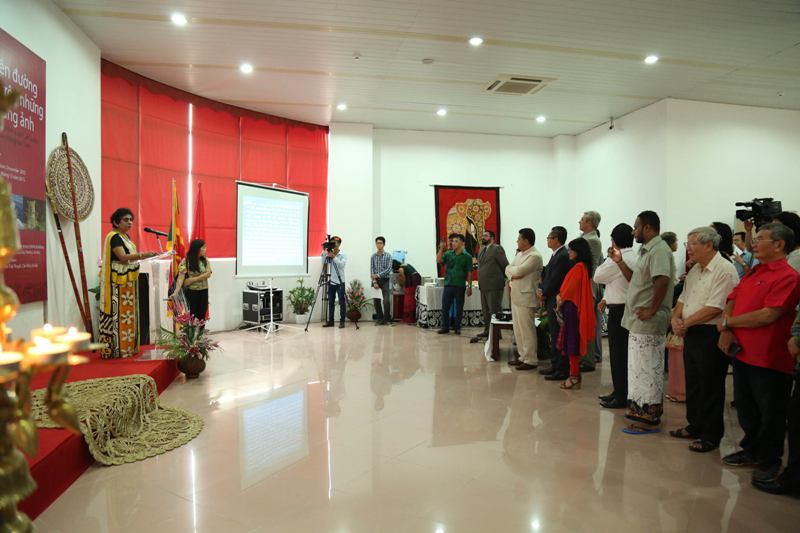 The contest had included 9700 works of art photography from 31 countries and territories in 04 categories. The image "Tea for me" by Ravindra won a FIAP gold medal while the image "Vanilla Sky" was awarded a FIAP bronze medal, both in the category of "women at work".
Needless to say, how proud was the Ambassador to receive the awards on behalf Ravindra. Thus, the idea to hold an exhibition with Ravindra's images were perceived and pursued.
Ravindra, a Specialist, at the Dialog Axiata, pursue art photography as a hobby. He is also a member of the Photographic Society of Sri Lanka, of which, he is currently the Hony. Assistant Secretary. He has received many accolades, in Sri Lanka and abroad, in addition to the awards he won in December in Viet Nam; he has 12 recognitions by FIAP, and recognitions in Belgium and Sweden. In a nut shell he has competed in 35 countries with 210 of his images exhibited.
Photography records the gamut of feelings written on human face, the beauty of the earth and skies that human being has inherited, and the wealth and confusion human being has created. It is a major force in explaining the human being, to human beings. The quintessence of this central idea is projected through 90 photographs at this exhibition, capturing the rustic beauty of Sri Lanka. Ravindra's images cover culture - representing all communities, modern and urban life, poverty and affluent society, archaeological heritages, natural landscape, etc.
Invitees had a fine opportunity to enjoy Sri Lankan food and Ceylon Tea.
The event received wide media coverage, both electronic and print media including by two top Vietnamese TV channels which included excerpts of the Opening Ceremony in their regular news broadcasts. Meanwhile, many Vietnamese as well expats visited the exhibition, on 10th and 11th September, when the exhibition was opened to the general public.
This exhibition is the 2nd photographic exhibition and the 7th cultural and tourism promotional activity organized by the Embassy of Sri Lanka independently, within this year in Ha Noi. 
Embassy of Sri Lanka 
Ha Noi
11th September 2016